Yamaha's Future Motorcycle To Run On Water
Aug 12, 2020
Views : 25161
---
Yamaha's water-powered motorcycle could debut by 2025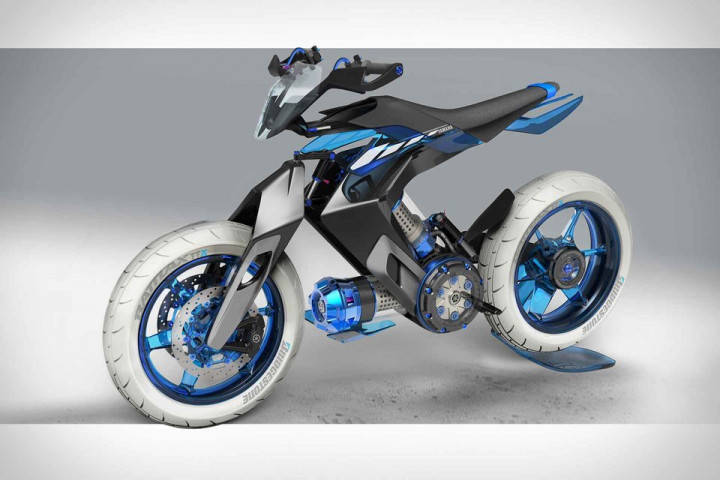 Yamaha has released images of its XT 500 H2O water-powered motorcycle concept. Work began on the futuristic motorcycle back in 2016 and it is expected to debut in the not so distant future: 2025. A vision of Maxime Lefebvre, the industrial designer commissioned by Yamaha, the motorcycle will use water as a source of propulsion.
Also read: This Electric Bike Does Almost 500km On A Single Charge!

The motorcycle will have a closed loop H20 motor. It has a water pump that cycles water and provides means of propulsion. What powers the pump is a secret Yamaha chooses not to reveal at this time. Can water be used as an alternative fuel? There have been a few instances of inventors building cars and motorcycles that run on water but this will be the first time a mainstream motorcycle maker would be using water as a source of propulsion.
Also read: You Could Save Up To Rs 30,000 On Your Next Electric Two-Wheeler Purchase

Grand scheme aside, the upcoming motorcycle will be a revival of Yamaha's iconic 1975 XT 500 dual-purpose motorcycle. The concept sketch shows a minimalistic design with a supermoto style seat and floating panels. We love the uber cool white tyres which blends well with the anodised blue finished bike.
Also read: Kymco RevoNex e-Superbike Inches Closer To Production

If Yamaha does manage to build a production-ready water-powered motorcycle, they could have something pathbreaking as the first electric-powered motorcycle. A water-powered vehicle would have zero carbon emissions and virtually zero impact on the environment. It would also use an abundantly available power source. This could be the next big thing of this decade.