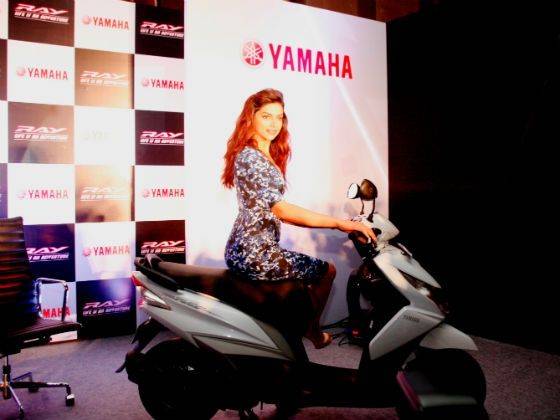 The Ray has been instrumental in increasing Yamaha's sales and to continue with that trend it has added a new white colour to the scooter's portfolio. To promote the Ray further, India Yamaha Motor launched a Female Riding Training Program (YFRT) in Chennai. Present at the ceremony were Masaki Asano, Deputy MD (India Yamaha Motor) and Bollywood actress Deepika Padukone, who is the brand ambassador for Ray.
The Ray has been targeted at young women and the YFRT programme is designed to help female customers learn to ride scooters and guide them in obtaining a riding license.
Speaking on the occasion, Masaki Asano, said, "The year 2012 has been an exceptional year for us as we were able to launch our first scooter 'Ray'. The Yamaha Ray was launched keeping in mind the young urban women who are looking for a stylish yet comfortable ride. With the Yamaha Female Riding Training Program, we want to provide training to many such young women who want to experience the joys of riding a scooter."
Other measures initiated by the company to enhance sales include expansion of dealer network across the country and appointment of female staff to improve its customer quality for the fairer sex.