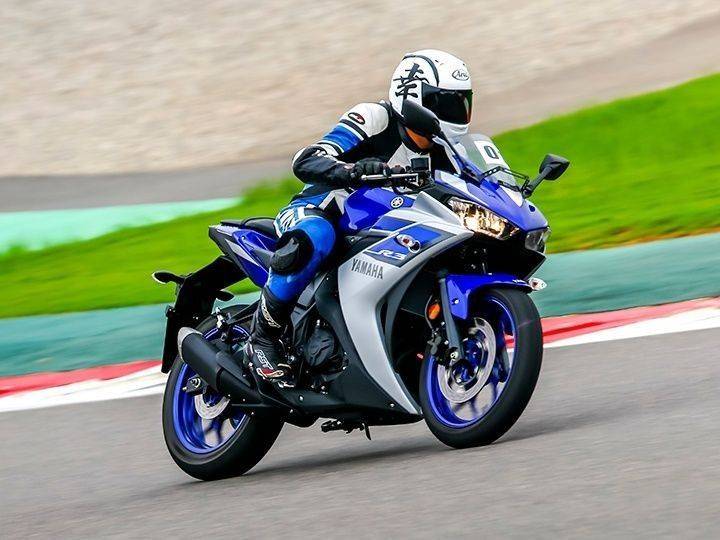 In less than one and a half years of its launch, Yamaha has, for the second time, issued a recall for the YZF-R3. Earlier the bike turned out to have some issues with the clutch pressure plate and oil pump assemblies while this time the R3 has been diagnosed with some fuel tank bracket and main switch sub-assembly issues. This recall affects 1155 units of the R3 in India.
Yamaha has begun the recall process and is contacting customers to inform them of the details. As expected, the faulty parts of the bike will be replaced free of cost at Yamaha dealerships.
The statement from the company reads "The YZF-R3 is an exceptional performer and has been very successful on Indian roads. Recently, the parent company Yamaha Motor Co., Japan has detected a defect in its Fuel Tank Bracket and Main Switch Sub Assy and has announced a recall. In India, this will affect 1155 vehicles." It adds,"As a responsible manufacturer, Yamaha has initiated a factory modification campaign under which the defective parts will be replaced with a modified one on 'free of cost' basis at Yamaha dealerships. The replacement activity would begin immediately as the company would communicate with customers directly. This recall is a reiteration of Yamaha's commitment to the safety of its customers by offering safe and satisfactory products."
The Yamaha YZF R3 packs 42PS of peak power and 29.6Nm of peak torque being churned out of a liquid-cooled, fuel injected 321cc in-line twin cylinder motor. The bike is widely known for the refinement of its engine and its handling capabilities. In India, it is one of the five 'R' series bikes from the Japanese automaker and slots in between the YZF R15 Ver 2.0/R15s and the YZF R1/R1M. Priced at Rs 3.27 lakh (ex-showroom, Delhi), it rivals the likes of KTM RC 390 and the Kawasaki Ninja 300.
This is a responsible move from Yamaha to ensure that the customers do not suffer from any aftereffects which might be caused by the failure of these parts. But, at the same time, this might also raise questions in the mind of potential customers regarding the quality assurance of the product.
Check Out: Yamaha YZF R3 : Detailed Review