Xero's SR/F Electric Bike Gets A Minimalistic Look
by Alpesh
Jul 13, 2019
Views : 7602
---
This custom electric bike is the brainchild of Untitled Motorcycles
Called the XP, the custom electric motorcycle features similar underpinnings as the SR/F.
The XP is powered by the same 14.4kWh battery as seen on the standard SR/F.
It features a custom seat, redesigned body panels and clip-on handlebars.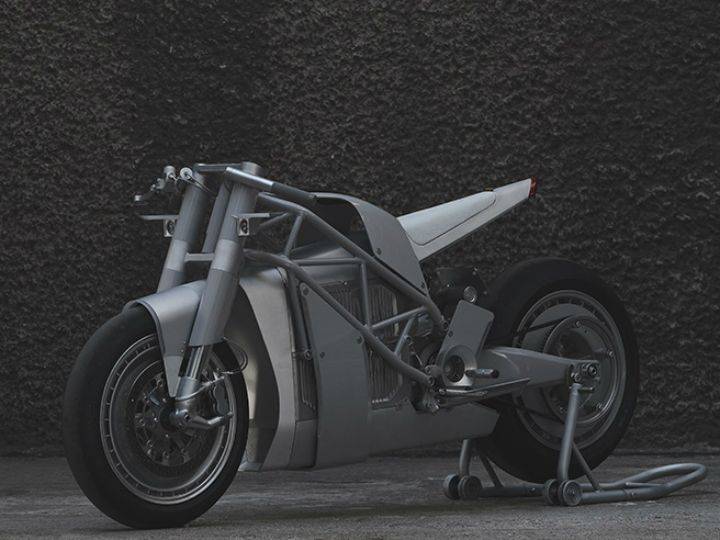 The electric motorcycle scene is at a fairly nascent stage and thus, you don't get to see a lot of custom electric motorcycles. However, Untitled Motorcycles (yes, it's really the name of the company) got their hands on a spare Zero SR/F and came up with this - the XP. While the standard SR/F is a naked motorcycle, the XP is a stripped-out version of that. Even in this minimalistic avatar, the XP is a head-turner.

Also read: This Electric Bike Can Clock 160-240kmph In Under 2 Seconds!
Untitled Motorcycles has removed a lot of parts which would've either increased the weight or came in the way of the company's minimalistic design philosophy. So there's no headlight while the seat is now narrower when compared to the standard variant. The XP also gets restyled body panels as well. Additionally, the XP features clip-on handlebars for a crouched riding posture. Other design changes include a new LED light setup and a redesigned (small) digital display.
The mechanical parts, however, remain similar to the standard SR/F. So it continues to be powered by a 14.4kW motor which puts out an insane 190Nm of torque. Untitled Motorcycles claims that the XP has a top speed of 200kmph, which is almost similar to the standard SR/F. The frame is suspended on Showa shocks at both ends and braking is provided by twin 320mm discs at the front and a single 240mm disc at the rear.
This custom electric motorcycle looks ace from every angle, but we do have a silly grouse with it. Out of all the colour options Untitled Motorcycles could have opted for, it went with the most boring one - grey!
Add Your Comments
View all comments