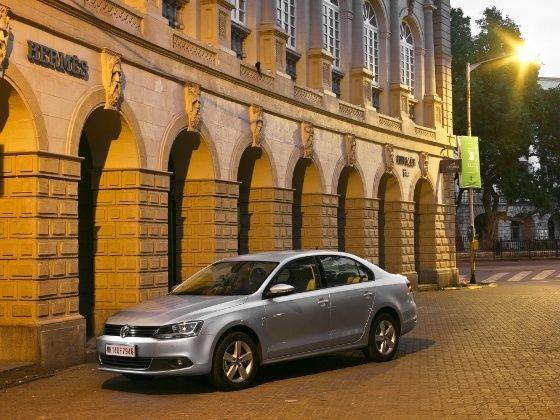 Volkswagen Group India today announced plans for its regional parts distribution centre (RDC) under its 'Depot Network Development Project'. This will serve the entire western, southern and eastern regions that account for 60-65% of the genuine parts sales for the group in India.
The RDC is strategically located in Bhiwandi (Greater Mumbai) which will significantly contribute in the reduction of the current lead time to provide genuine parts to dealers and service centres with easy access to the Nava Sheva port and key cities like Mumbai and Pune.
This is the second depot by the group in India under its 'Depot Network Development Project' after Gurgaon. Volkswagen Group India recognizes the importance of an extensive dealer network towards scripting a long-term success story.
The Group has decided to strengthen the current after sales services by forming the Regional Parts Distribution Centre in Bhiwandi and further strengthen the relationship that we share with our Indian customers," said Gerry Dorizas, Managing Director, Volkswagen Group Sales India Private Limited. The RDC is expected to start operations in the first quarter of 2014."
The facility will have a lean team of Volkswagen personnel who will manage operations with a third party logistics service provider. "The Regional Parts Distribution Centre will deliver on maximum demand for Genuine Parts within 24 hours to the Volkswagen Group brands dealer network in the Western region and 72 hours for Group brands dealer network in Southern Region with focus on customer satisfaction.
We are also planning to incorporate Porsche and Lamborghini parts under the umbrella of Group Service to cater its Pan India dealer demands," said Dietmar Hildebrandt, Director Group Service, Volkswagen Group Sales India Private Limited
Also read: Volkswagen Das WeltAuto used car operations now in India