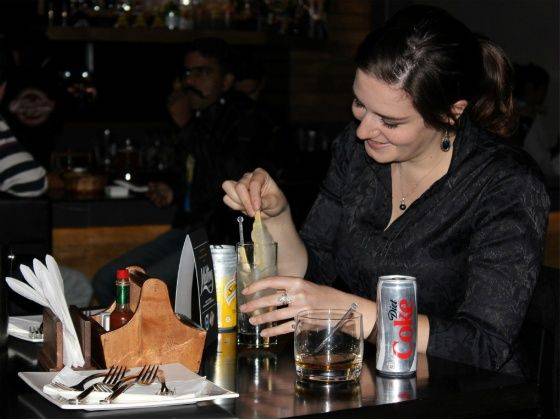 Volvo cars India carried out a corporate social responsibility activity in the Capital recently with its innovative don't drink and drive campaign with Pickle Lintas.
Taking advantage of the festive mood in the city and the lined up parties at pubs and bars around the city, Volvo partnered with Manahttan Craft Brewery and Turquoise Cottage among others with an event called 'Melting Moments'.
Specially designed ice cubes were prepared for the event. Every time a guest ordered a drink, they were served with car shaped ice lollies, which once dipped into the drink would melt and as a result disfigure the car with a subtle message to don't drink and drive. If one didn't understand it, a message would appear on the stirrer that read, 'Don't mix your drink with your drive.'
Sudeep Narayan (Marketing & PR Director, Volvo Auto India) commented in the release, "we really appreciate Pickle Lintas efforts to conceive and execute this idea as it really brings alive the consequences of mixing drinking and driving by simply using the melting property of ice. The concept is also in line with our all-time 'safety' proposition."
India has the highest number of road traffic accidents in the world, many of which are caused by drunk drivers. Volvo, as a car company known for its safety, seems to be the most likely car maker to organize such events. Cheers to more such melting moments and safer roads in the year ahead.