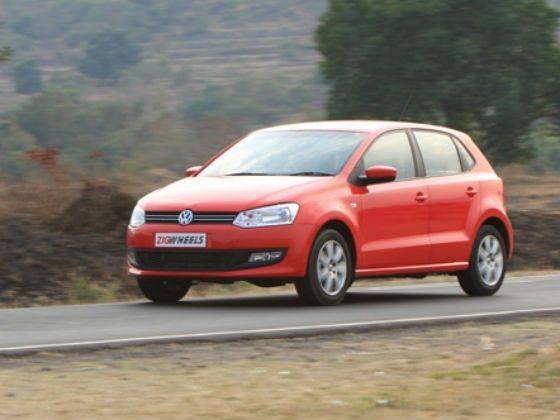 Volkswagen has put out a limited period offer on the Polo premium hatchback and Vento mid-size sedan. Called the 'Fully Loaded' offer, it allows customers to avail car finance, annual maintenance contract, free benefits including insurance, extended warranty and road side assistance for 3 years with the payment of a single EMI.
As per the offer, customers have to make a down payment of 20 per cent of the car's price and the rest of the amount is payable in the form of EMIs spread over 3 years/36 months. The EMI payable on the Polo is Rs 9,999 and the EMI payable on the Vento is Rs 14,699.
The fully loaded offer from Volkswagen on the Polo and Vento is available for a limited period of time from July 8, 2013 to July 25, 2013.
Both the diesel and petrol Volkswagen Polos are powered by three-cylinder, 1.2 litre engines, apart from the Polo GT TSI that is powered by a four cylinder turbocharged petrol engine. The Volkswagen Vento is powered by a four-cylinder 1.6 litre diesel and petrol engines.
Prices of the Volkswagen Polo range between Rs 4.95 lakh (ex-showroom Delhi) and Rs 7.99 lakh (ex-showroom Delhi) while the Vento's prices range between Rs 7.32 lakh (ex-showroom Delhi) and Rs 9.96 lakh (ex-showroom Delhi).
Also Read: Volkswagen Polo GT TSI : Road Test