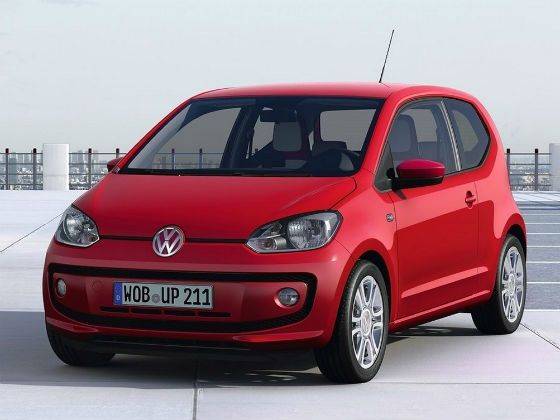 There is fresh news pouring in. The international automobile giant, Volkswagen AG, has finally found the right path to low cost production, and is planning to introduce a budget car in the foreseeable future. Germany's Manager Magazin has reported that Volkswagen's management board will be giving a go ahead to a budget car project, as the company has managed to find a solution to meet its cost targets for the vehicle.
The carmaker had earlier tried to break the budget car code with the help of Suzuki Japan, using their expertise in the segment, but the two had a fall out and the plan for a low-cost car was put on the back burner. Volkswagen could not come up with an answer that would satisfy the company's need to build a car for a cost, and yet maintain the company's standard of production. Now the engineers have come up with a practical solution for a new budget car which will have low cost of manufacturing, yet maintaining VW's proven engineering standard, and will be developed for key emerging markets such as China and India.
Volkswagen has set a goal for itself to become the world's biggest carmaker by 2018, and a budget car would bring in the volumes that would help it achieve this. Inspite of being Europe's largest car manufacturer, VW does not has a very strong presence in burgeoning south Asian countries and India, where small no-frill car models are in huge demand. And since the company does not have a small car that meets these requirements in its product portfolio, it is losing out on this rapidly growing segment. Currently, the smallest car in its line-up is the Up! which retails from E10,000 onwards.
To resolve this issue, senior executives from the company will meet to approve the budget car in the coming weeks, and the supervisory board is expected to sign off on the project by the mid-2014. Once the VW engineers get a nod on the project, they will be burning the midnight oil to come up with an attractive car, which would meet VW standards and still keeping the price in check. The company has a target price of Euro 6000 to 8000 approx. for the budget car, and since the Polo which costs around E15,790 in Europe is sold for around Rs 5.5 lakh to Rs 8 lakh in India, we guess that the budget car in India would retail between Rs 3.5 lakh to Rs 4 lakh. And to keep the cost in control, VW is considering of producing the car in China and probably in India too which is one of the biggest small car hubs.