Volkswagen's Electric Car With 600KM Range To Be Showcased In Paris
Sep 14, 2016
Views : 5628
---
The EV Concept will reportedly enter production in 2019, while other VW electric cars based on it will be launched by 2025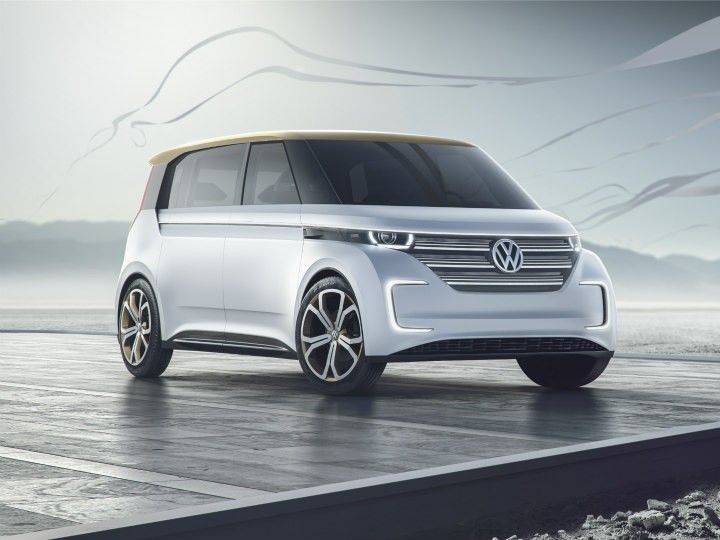 Volkswagen is reportedly developing an EV (electric vehicle) concept at its manufacturing facility in Wolfsburg, Germany. The concept will be showcased at the upcoming 2016 Paris Motor Show, which is all set to commence from October 1. The concept in question is expected to give a glimpse of VW's electric car aspirations. The company plans to bring its purely electric car into production as early as 2019.
The major highlight of the vehicle is the range of about 372 miles (600 kilometres). Clearly, it is way above what the Tesla cars offer currently and VW wishes to sell as many as a million EVs by 2025 in select markets such as China. However, Tesla is currently selling its cars with an NEDC (New European Driving Cycle test) range of around 300 miles (for the Model S P100D with 100KW battery). It is also said to have the most advanced EV manufacturing unit in the world, so increasing the range of its cars by 2019 to match that of VW's claim won't be that big of a deal. So, VW certainly hasn't made any breakthrough announcement with the range of the car.
However, what is important here is that the EV concept will pave way for a lot of other vehicles with different bodyshell layout such as sedans, crossovers, estate cars, compact SUVs, etc. Also, the prices of the electric cars will be brought down to match those of the petrol and diesel vehicles available in the same category to increase competitiveness. According to sources familiar with the matter, all the said cars will be on sale by 2025.

The concept will be a hatchback based on VW's MEB (Modular Electric Architecture) platform. As indicated by VW's head Herbert Diess, the concept will be smaller than the Golf hatchback, yet its insides will be decently spacious and comparable to those of the Passat.
Volkswagen is expected to try the EV layout in its existing cars before launching the actual car. So, a foray of EV trims with the current line-up in near future is quite imminent.
As far as India is concerned, the popularity of hybrid vehicles is slowly increasing, thanks to government's policies which promote electric and hybrid vehicles in India. Moreover, with the change in buyer trends, manufacturers like Volvo are seeing a potential for their hybrid vehicles in India, but there's still a long way to go. Till then, we'll keep you posted on the latest electric vehicle news.