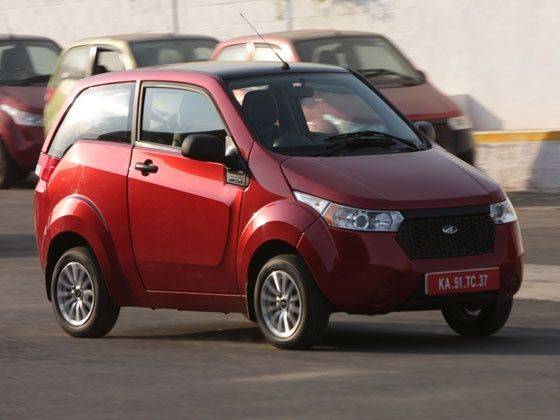 Mahindra Reva Electric Vehicles and Vodafone Business Services (VBS) have joined hands to provide Machine-to-Machine (m2m) communication services to power the recently launched electric vehicle, Mahindra e2o.
Using their smart phones or any internet connected computer, e2o owners can, with Vodafone's connectivity can monitor the level of charge in the battery of their car and how far they can travel with the available charge. They can also remotely control the vehicle's air-conditioning and set schedules to pre-heat or pre-cool the car before they use it.
The driver can also receive alerts on various events with the car such as a disruption in charging due to power cuts, safety related reminders such as a door being left unlocked or a parking brake not applied. In an emergency he can boost charge with a command on the smart phone to go an extra 8-10 kms
Commenting on this unique and pioneering initiative in India, Naveen Chopra –Director, Vodafone Business Services said, "Our secure telematics connectivity offering, best in class m2m service platform and a superior network which has been tailor-made to suit unique aspects of Mahindra Reva's product and industry processes".
Also speaking on the association was Chetan Maini, Chief of Strategy & Technology, Mahindra Reva Electric Vehicles who said, "We are pleased to partner with Vodafone as our exclusive Machine-to-Machine mobile connectivity solution provider. Going forward, connected car technologies will make a difference to convenience and safety, thereby making a positive impact on the way people commute and interact with their cars."
This partnership between Mahindra Reva and VBS is the first and only one of its kind in India where a telecom service provider and an automaker have joined hands to usher in this completely new and futuristic technology into the Indian market.