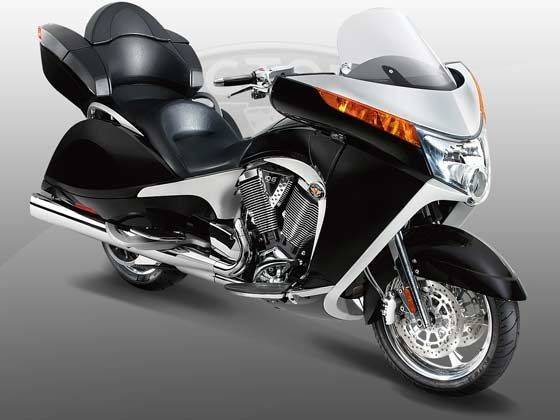 India's burgeoning motorcycle market has in recent times attracted some of the most well-known names in the business, be it Ducati, BMW Motorrad, Aprilia or even the all-American muscle cruiser brand Harley-Davidson.
Second to none other than the aforementioned, Victory Motorcycles is also now targeting Indian shores and having already unveiled its stylish range of luxury cruiser motorcycles in India last year, the Polaris owned motorcycle manufacturer will make its official entry at end of 2013.
Powered by trademark large American Vee twin engines, these motorcycles will initially be directly imported as CBUs from USA. For starters, the company plans to launch the Victory Vision and the Victory Cross Country Tour in India, which are priced in the range of Rs 11.40 lakh and Rs 12.21 lakh in overseas markets. But high import tariffs could very well result in the prices being doubled once launched here in India.
Its primary American competitor, Harley-Davidson on the other hand has already laid the foundations for its CKD operation in India through its assembly plant in Haryana and is steadily expanding its dealership network across all major metropolitans.
Nevertheless, Victory Motorcycles is quite intent on first testing the market for its products in India. The long-term plan however just like with Harley-Davidson would include establishing an assembly plant in the country to bring down production costs. Victory currently has a host of international dealerships, including Australia, Canada, the UK, France, Sweden, Germany and Spain.