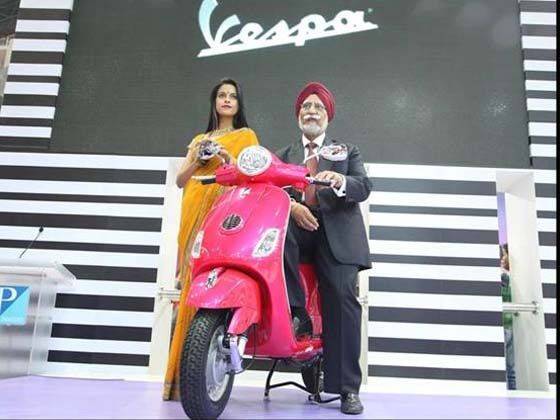 Vespa is back in India after a 13-year hiatus. The iconic scooter brand was unveiled by Piaggio Vehicles at the Delhi Auto Expo 2012. The company's first model will likely be a 125cc gearless scooter slated to roll out in April 2012.


Launched as the world's first scooter in 1946, Vespa went on to achieve cult status selling more than 17 million units in over 100 countries. In India, Vespa first made an appearance in 1986 as geared scooters, built in partnership with LML. However, the LML-Piaggio break up during the late Nineties led to Vespa's discontinuation.


Piaggio wants to position the Vespa as a premium lifestyle product for the brand conscious and those wishing to make a style statement. Hence, expect pricing to be upward of Rs. 60,000, which will also mean that Vespa will enjoy a virtual monopoly with no other players in the segment. Ravi Chopra, Chairman and Managing Director, Piaggio Vehicles, is confident the Vespa will find many takers. "Our foray into the Indian market activates a whole new segment of style and fashion-conscious consumers who are looking for a premium, exclusive, lifestyle offering reflecting their personalities and attitudes. We would like to leverage this sizeable untapped market segment that shows tremendous potential for growth in the coming years".


The Vespa will be manufactured at Piaggio's Baramati facility (near Pune), which has an initial capacity of 1,50,000. But the company plans to expand capacity to 3,00,000 within the first six months depending on demand. The 125cc Vespa will have a phased rollout, launching in 35 cities before going on sale in other markets.