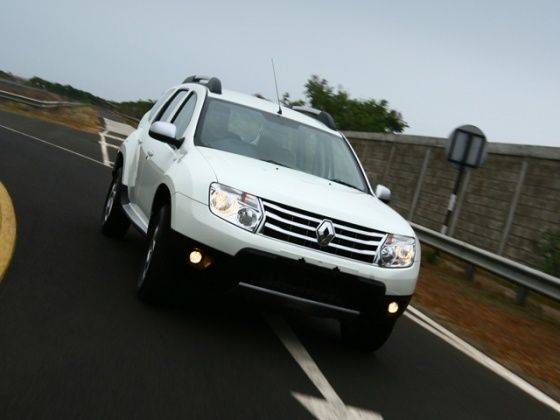 The Financial Year 2012-13 was a slow one for the Indian automobile industry no doubt, but it is a part of a bigger cyclical industry trend which cannot be avoided and in due course, will pass. A proof of this is that car makers are already making investments in the country to exploit the potential of the market which will rise in the future.
Nevertheless, here is a look at how various segments of the Indian automobile industry fared in the FY 2012-13.
Passenger vehicle segment wise sales analysis for FY 2012-13
The passenger vehicle segment experienced a unique trend in the financial year gone by where passenger car sales declined 6.69 per cent but sales of utility vehicles grew by a remarkable 52.20 per cent while van sales registered a growth of 1.08 per cent during April-March 2013 over the same period in the previous fiscal year.
The passenger vehicle segment as a whole grew 2.15 per cent over the corresponding period last year. However, in March 2013 passenger vehicle sales fell 13.01 per cent over the corresponding month in 2012, which projects the immediate future for sales of the segment.
Reasons for sales boost of UVs
The boost in the utility vehicle segment was driven by consumer interest in the segment which has become somewhat of a trend in the market at the moment. Also, new model launches with new features launched at attractive price points have driven growth in the UV segment.
Reasons for fall in car sales
The rising cost of ownership in terms of fuel prices and maintenance costs have impacted car sales. This has created a general negative sentiment which obviously has hit affordable car buyers the most.
The low growth rate of the passenger vehicle segment has been unphased by the cut in loan interest rates that dropped from 15.50 to 15.30 per cent for NBFCs, government banks cut interest rates from 12 per cent to 11.4 per cent while private banks dropped interest rates from 13.5 to 13.3 per cent during FY 2012-13.
Looking forward
The projected overall rise in GDP from 5 per cent to 6.4 per cent in FY 2012-13 over the earlier corresponding period is expected to boost car, UV and van sales by a probable 3-5 per cent, 11-13 per cent and 4-6 per cent respectively in the current financial year.
A marginal decline in the cost of ownership is projected with cut in loan interest rates and fall in petrol prices by 5-7 per cent. However, diesel prices are expected to increase 8-10 per cent resulting in higher cost of ownership for diesel-powered vehicles. Raw material prices are also expected to remain stable which should keep new vehicle prices stable to an extent.
The difference between petrol and diesel prices is expected to narrow to Rs 16 by the end of FY 2013-14.
Utility vehicle sales are expected to continue growing in a strong manner considering market trends and upcoming launches. The hike in diesel prices in the future may be a slight hindrance on the growth of the segment.
SIAM is also contesting that the hike in excise duty on SUVs be reconsidered all together while also proposing that the term SUV be limited to expensive vehicles to sustain the growth in demand for affordable SUVs and UVs in rural areas.
"If higher revenue is to be collected from sales of UVs they have to be sold at affordable prices rather than taxing them higher and selling fewer vehicles," said SIAM President S Sandilya.
SIAM also stated that automobiles should be excluded in the India-EU Foreign Trade agreement as it would be detrimental to growth of investment in the industry while also affecting job creation.
SIAM has requested the government to look into the possibility of extending the Automotive Mission Plan (AMP) by another 10 years to 2026 to further nurture the Indian automobile sector to extract its full potential for its contribution to the nation's GDP, value addition and employment.
Also read:
Commercial vehicle sales fall in FY 2012-13