Upcoming Bikes in India: Ducati XDiavel and XDiavel S
---
The meanest, baddest Ducati ever is ready to stir up a storm in the country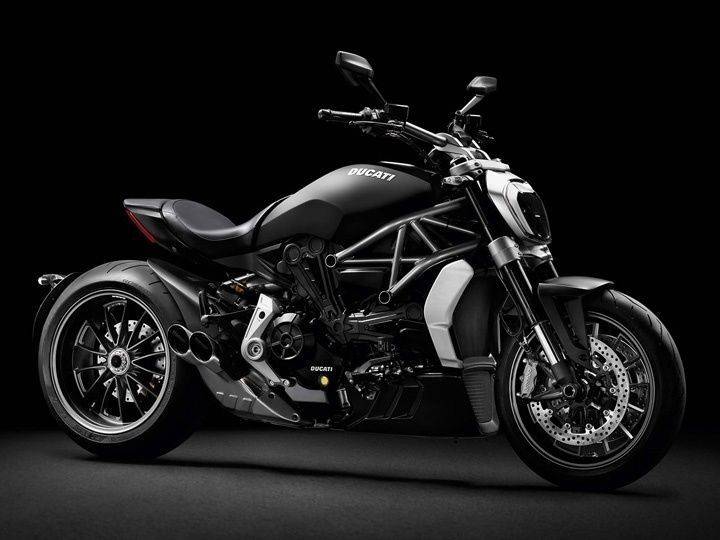 Literally named after the devil, the Ducati Diavel is a power cruiser with road presence like no other. With its hunkered-down profile and brutish proportions the Diavel is a motorcycle that was designed to never fail at catching attention and arresting it there. Despite its obvious high price tag, the motorcycle has been a runaway success not just over the globe but in India too. Recognising that, Ducati India will be bringing in the XDiavel, the latest iteration of the Diavel, into the country soon.
First unveiled at the EICMA motor show in Milan a few months back, the XDiavel is the first Ducati to come with a final belt drive. This technology, already made popular by Harley-Davidson models, guarantee reliable and safer power transmission over a long time compared to chain drives.
Powered by the new Ducati Testastretta DVT 1262cc engine, the XDiavel churns out 158PS of power and a tree-uprooting 128.9Nm of torque. Ducati claims that the increase in engine capacity compared to the Testastretta 1200, together with the use of the Desmodromic Variable Timing system, has enabled supply of incredibly full and at the same time fluid torque at low running speeds, while also guaranteeing sports performance when the throttle is fully opened. In addition, the Ducati Testastretta DVT 1262 has a particularly detailed design which, thanks to the repositioning of the water pump inside the V of the cylinders, does away with the cooling system pipes on the left side.
Visually, the XDiavel looks pretty similar to the standard Diavel, and only a Ducatisti would be able to tell them apart. The cooling system has been rerouted to give it a cleaner overall look, and the twin exhaust pipes now peek out from behind that monstrous engine in a much subtler manner. That said, the mean all-black theme and the full-LED headlights should serve as additional differentiators for the XDiavel over its bog-standard sibling. The alloys also have a new multi-spoke pattern. Oh, and the XDiavel S sets some more upmarket components as well as inverted daytime-running-lights.
When it goes on sale in India, expect the XDiavel to cost a bit more than the standard Diavel that currently retails for Rs 14 lakh (ex-showroom, Mumbai).