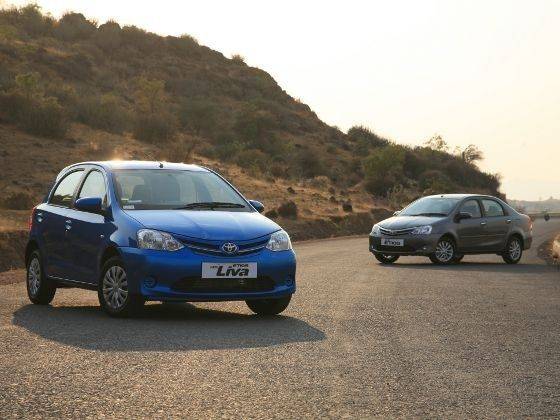 In a bid to replicate its global leadership position in India, Toyota is considering a slew of measures including building a presence in the fast-growing small car segment and the compact SUV segment.
However, before launching any new models in India, Toyota is adopting a wait and watch strategy until the government announces a clear decision towards fuel policy and import tariffs. Based on the government's policies, Toyota will decide on setting up a diesel engine plant in India and the launch of new hybrid vehicles in the country.
Toyota has not announced which models it plans to launch in India in the small car market at the moment. As for a compact SUV, the company does not have one in its current global line-up which means there should be a model undergoing development at the moment.
Toyota Motor Corporation Managing Officer Satoshi Ohiso is quoted by PTI as saying, "If you look at our portfolio in India, we have just one small car, Liva. We need more if we have to have big volumes in a fast growing market like India."
Ogiso also said that the prime focus of the company is the fast growing compact SUV segment.
After the launch of the Etios sedan and the Etios Liva hatchback, the company has also realised that the Indian customer demands contemporary vehicles that are on a global playing field in terms of quality and technology. The next range of vehicles launched by Toyota in India will seek to cater better to market demand.
Toyota Motor Asia Executive Vice President Bernie O'Connor was quoted by PTI as saying, "Globally we are leaders; if you look in other Asian countries like Indonesia, the Philippines as well, we are leaders. Definitely, we have an ambition to be the number one in India as well in the long term."
The company is also awaiting the government's decision on the EU FTA agreement, which if materialised would mean that Toyota could consider importing certain vehicles produced in Europe to India that suit the market here.
Also Read: 2013 Toyota Etios and Liva : First Drive