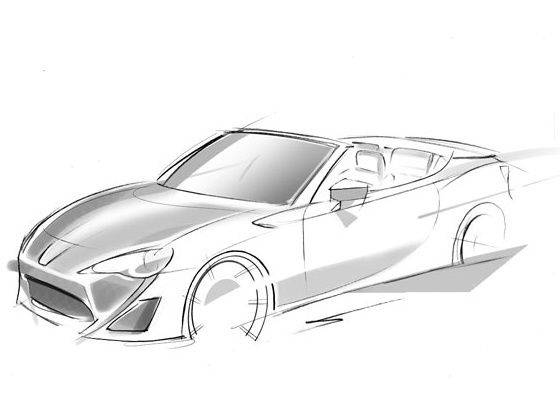 The Toyota GT-86 has been receiving praise from enthusiasts across the globe. A no nonsense compact rear-wheel drive sports car, the GT-86 has been designed with the sole purpose of offering pure driving pleasure at an affordable price. It would be worth mentioning that the little Toyota has exceeded the expectations of enthusiasts as a driver's car.
After an overwhelming response, Toyota is now carrying out tests on a prototype convertible version and will be showcasing an open top GT-86 concept at the upcoming 2013 Geneva Motor Show.
Compact sports cars are quite popular in the western hemisphere for their positive drive dynamics, performance and sports car appeal. There is another aspect that is synonymous with the compact sports car, in one word that aspect is called 'convertible'.
Toyota seeks to exploit this opportunity for the GT-86 and will judge public reaction to the GT-86 convertible concept at Geneva. Needless to say, the Toyota GT-86 convertible concept will be rather well received by enthusiasts. This is why Toyota is already testing a prototype.
Alongside the GT-86 convertible concept Toyota will also be showcasing the fourth generation RAV4, the production version of the Auris Touring Sports estate car and the two-seater i-Road personal mobility concept.
Also read: Nissan Evalia vs Toyota Innova : Comparison