Top 5 Bike News Of The Week: Multiple New Benellis Incoming, Suzuki Scooters Prices Hiked, An Ather Electric Cruiser Concept And More
---
All the important updates you may have missed in the last 7 days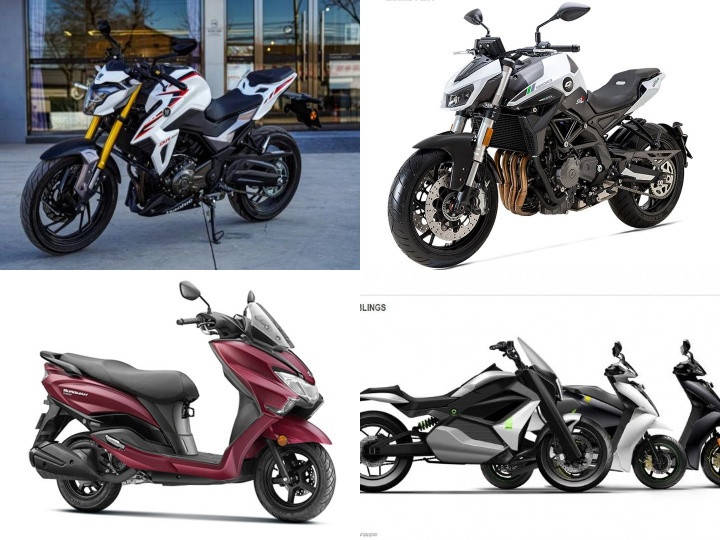 We've FINALLY gone from Lockdown 4.0 to Unlock 1.0, and as things start to slowly get back to normal, bike news is picking up too. Here are all the important happenings from the motorcycling world over the last 7 days:
It's Raining Benellis!

We've seen it in patent images and spy shots so far, and now Benelli has finally launched the 2021 TNT 600i. Well, not exactly. Its sister brand, QJ Motor, has launched the SRK 600, which will be sold as the Benelli TNT 600i in overseas markets, in China. To check out the new bike, head here.
In addition to this, there's also a TRK 800 coming soon, which will go up against the Triumph Tiger 900 and BMW F850GS. It's also based on a QJ Motor bike called the SRB 750, and it'll share its motor with the 752S. More details are available here.
Suzuki Scooters Prices Hiked

Unfortunately, the price hikes have continued into this week. Latest on the list is Suzuki which has hiked prices for both its scooters: the Access 125 and Burgman Street. To know how much the Access' prices have increased, head here and for information about the Burgman's hike, head here.
Haojue DR300 (Suzuki GSX-S300) Specs Revealed

Suzuki's partner in China, Haojue, is on the verge of rolling out its DR300, a 300cc parallel-twin streetfighter. The specs and features of this bike have been leaked, and this is important because it will be sold as the Suzuki GSX-S300 overseas. To know more, head here.
No MV Agusta F4 Anytime Soon

Arguably one of the prettiest litre-class superbikes out there, the MV Agusta F4 won many hearts during its time with us. Now, though, it's been discontinued for failure to meet BS6 emission norms, and even more worryingly, we may not see a new F4 for a few years to come. To know why this is the case, head here.
An Ather Electric Cruiser Concept

The instant torque offered by electric motors would fit in perfectly with the power cruiser genre. Obviously we're not the only ones who think so, because someone came up with a concept that's a cross between an Ather 450 and a Ducati Diavel. To find out if this bike will ever make it to production, head here.
Once you're done catching up with all the news, don't forget that our Auto Premier League is now live and you stand a chance to win some exciting prizes! All you have to do is head over here and vote for your favourite cars and bikes.
Add Your Comments