The New Mercedes-Benz G-Class Is A Lot Like The Old One
---
While it may be better to drive on road, it has not lost its off-road prowess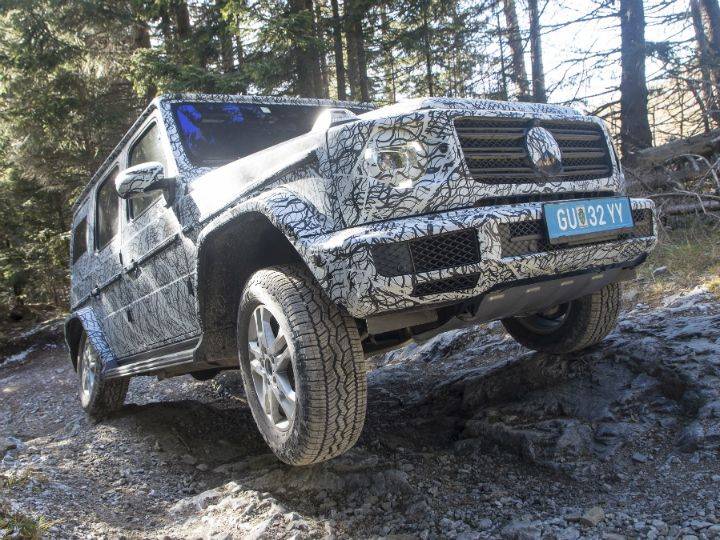 The drum roll continues. Mercedes-Benz has released another batch of photos of the upcoming G-Class SUV along with some details. The photos show the new G-Class tackling a mountain trail and showing off its suspension travel and wheel articulation. There's nothing new here -- the G-Class was always known for its abilities off the road, but what is interesting is how the company is claiming that its flagship SUV is better on road too.
Also Read: The older G Wagen was no slouch, especially one wearing a bright green suit
The upcoming Mercedes-Benz G-Glass will not be based on a monocoque chassis, as has been the case with many modern SUVs which share their name with iconic off-roaders. The new G Wagen will continue to be built on a ladder frame chassis like the older model, only with a trick suspension which is as good off-road but better on it. Other features carried over from the older car include the three separate differential locks and a mechanical low range ratio.

The new G-Class will feature independent suspension front and rear, but the rear suspension is connected to a solid rear axle and the front suspension are double wishbone units usually found on road cars. Directly bolting the front wishbones to the chassis and using longitudinal control arms along with a Panhard rod has allowed engineers to find the right balance between ground clearance requirements, wheel articulation and on-road comfort.
Also Read: Blast from the past - G55 AMG Review
The new G-Class will also feature a new programmable driving mode called the 'G-Mode' which adapts the damping, steering response, throttle response and transmission for off-road use when any of the off-road aids in the car is selected - whether that be one or all of the three differentials or the low range gear.

New engines will make their way under the bonnet of the new G-Class. These include the 4.0-litre, turbocharged V8 petrol motor in two different tunes for the AMG versions; a 3.0-litre inline, 6-cylinder turbocharged diesel; and a 3.0-litre inline, 6-cylinder turbocharged petrol engine paired to a mild-hybrid setup.
The new G-Class will feature a nine-speed automatic transmission like many of its roadgoing stablemates. The permanent 4WD system, by default, splits power in a 40:60 ratio between the front and rear wheels. The electronically actuated low range can work at speeds of up to 40kmph and has a wider usable range than before.

As seen in previous photos, the new G-Class will feature all digital displays on the inside. The centre screen will offer a 360-degree camera display which can be immensely helpful when traversing through tough terrain. Mercedes-Benz will continue to reveal more details of the new G Wagen before its unveil at the Detroit Motor Show on 15 January, 2016.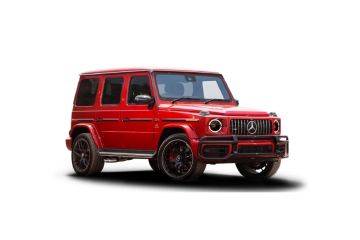 Rs. 1.50 crore Onwards
Ex-showroom, Delhi
Contact Dealer
View On Road Price
Mercedes-Benz G-Class Alternatives