No New Bajaj Motorcycles To Come Out Of Bajaj-Triumph Platform
Jan 24, 2020
Views : 2625
---
The JV is exclusively for new small to mid-capacity Triumph motorcycles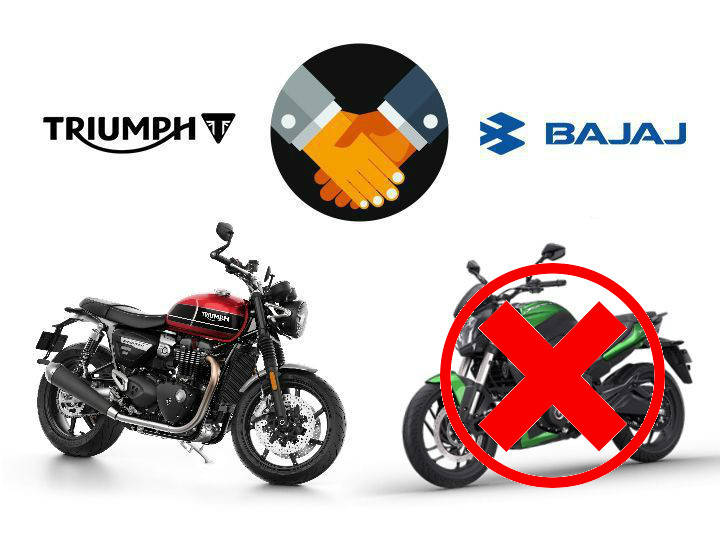 The Bajaj-Triumph partnership has finally been sealed. Under this joint venture, enthusiasts will have access to more affordable Triumph motorcycles based on a common platform. The bad news though is there will be no Bajaj motorcycles coming out of this partnership.
Triumph motorcycles born from this alliance will have engine capacities ranging from 200cc to 750cc with prices starting from below Rs 2 lakh.
Bajaj will receive monetary benefits for manufacturing Triumph motorcycles at its Akurdi plant. It will also get access to Triumph's R&D. The announcement is surprising when you consider the ease with which Bajaj could come up with larger-capacity Pulsars and Dominars with the upcoming platform.

Being a mass-market bikemaker, Bajaj does not wish to focus on higher capacity motorcycles. The Managing Director of Bajaj Auto, Rajiv Bajaj, has clearly stated that if they could create a motorcycle of that type, which feels like a Triumph, they wouldn't have bothered with the partnership. Bajaj may have a valid point as a higher capacity Bajaj motorcycle would not have the aspirational value of a Triumph or a Kawasaki.
While we might not see Bajaj-branded Triumph motorcycles come out of this partnership, in the future we could see better-performing motorcycles with a host of new features. These could be based on the company's learnings from the alliance. Bajaj could even use some components co-developed with Triumph to create its own high-performance motorcycles. However, given that we won't see a small-capacity Triumph before 2022, we do not expect Bajaj to have a product ready in the next 3 to 4 years.
Add Your Comments