Tesla Ending 2019 In Style With EV Pickup And Another Gigafactory, Overtaking Daimler
Nov 14, 2019
Views : 6870
---
Tesla has been chugging along at full steam for the last couple of years and shows no signs of slowing down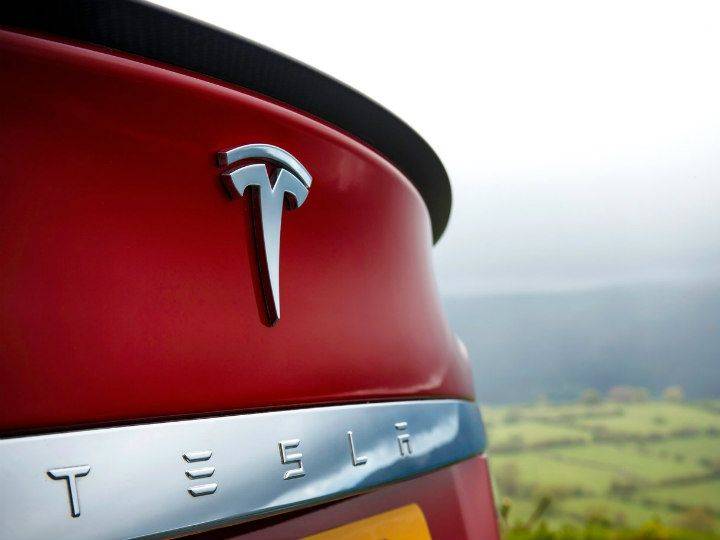 Tesla has been a pioneer in electric vehicle (EV) tech for some time with hallmark models like the Model S, Model 3, Model X and the Roadster. However the push for electrified vehicles has been steadily increasing, with manufacturers slowly bringing more and more EVs to the market.
Since then, Tesla has been working on asserting its EV crown. It started with prototype Model S being tested at the 'ring in September, with an unofficial claimed time that's 20 seconds faster than the Porsche Taycan. Recently though, the carmaker has been quite busy behind the scenes, with a variety of developments, announcements and milestones achieved. Here are all the things that have made 2019 a positive year for Elon Musk and Tesla.
Cybertruck EV Pickup Announced

Render image used for representation
You could say Tesla CEO Elon Musk does most of the company's PR on twitter, with a variety of announcements and sneak peaks of the developments in the company. And he continued the trend with a tweet announcing that Tesla will be unveiling an all-electric pickup truck codenamed the 'Cybertruck' on November 21. It will be unveiled near the SpaceX rocket factory in Los Angeles, USA. Not much is known of the pick-up yet aside from claims from Elon Musk that the truck will be "better than an F-150 in terms of truck-like functionality and be a better sports car than a standard (Porsche) 911."
Elon Musk has hinted a design inspired by the movie 'Blade Runner.' He also shut down any hints from rendering from the internet with claims that "Cybertruck doesn't look like anything I've seen bouncing around the Internet. It's closer to an armored personnel carrier from the future." He has also hinted at a price tag less than USD 50,000 (Rs 35.44 lakh). All will be revealed in less than a week's time -- interestingly, also in time for the Los Angeles Auto Show that will commence around this timeline.
Gigafactory 4 To Be Made In Berlin

Since Tesla plans to sustain its EV crown, it has to expand. And expand it is as Elon Musk announced during the Golden Wheel automotive award ceremony and on Twitter that Tesla's next factory, codenamed Gigafactory 4, will be built in Berlin, Germany. In response to comments, Elon further revealed that batteries, powertrains and vehicles starting with the Model Y will be built at the European factory. This announcement also confirms that the Gigafactory 4 will be the carmaker's first factory to focus production solely on the Model Y at first. The Model Y is currently due to start production at the Fremont factory next year.
Tesla Passes Daimler In Market Value

Tesla's recent investment at the German automotive industry's backyard certainly worked. It has just passed Daimler to become the third most valuable automaker in the world and currently has a market capital of USD 63.07 billion, surpassing Daimler's USD 62.78 billion. Next on the list in Volkswagen in 2nd at USD 98.94 billion, but that's a long way ahead.
It is difficult to make a comparison with other carmakers since Tesla is more than a car maker due to its energy division. However, most of its revenue is currently generated from its automotive business, which makes it a valid comparison.

While Tesla has been on a roll the fun isn't just going to stop there as the Model Y is expected to begin deliveries soon, with the new Tesla Roadster and Semi lorry in the pipeline.
Add Your Comments