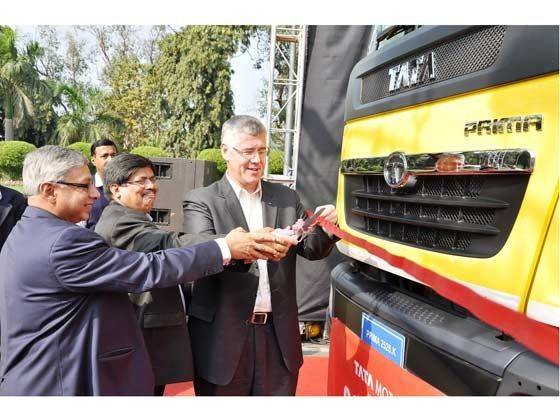 Since foraying into commercial vehicles in 1954, the Jamshedpur facility has been the backbone of Tata Motors growth and over its decades of existence the plant has been modernized with a particularly intense scale in the last 10 years.
All those long years of seamless operation have resulted in a momentous day, wherein the Jampshedpur plant recently announced the roll-out of their 2 millionth truck from the facility.
The factory's main assembly line today rolls out one truck every 5 minutes. The other line is dedicated to special purpose vehicles and for meeting the requirements of the defence sector. Overall, the plant manufactures Tata Motors' entire range of medium and heavy commercial vehicles, including the Tata Prima, both for civilian and defence applications.
Commenting on this milestone, Mr. Karl Slym, Managing Director, Tata Motors, said, "We are proud that the mother plant of the company, from where our operations started, has today released its 2 millionth truck. We have modernised the plant through the years, which today produces our most technologically rich and high performing civilian and defence products, catering to customers across the world."
Over 200 truck variants, ranging from multi-axle trucks, tractor-trailers, tippers, mixers and special application vehicles that roll out of this facility have bolstered the company's identity as commercial vehicle manufacturer of international repute. Besides India, these vehicles are sold in South Africa, Russia, Myanmar, the SAARC region and the Middle East.
The centre is also responsible for the conceptualisation and integration of Tata Motors' current and future truck range. It incorporates a flexible approach to manufacturing, such that it is ready to respond rapidly to changing customer needs.