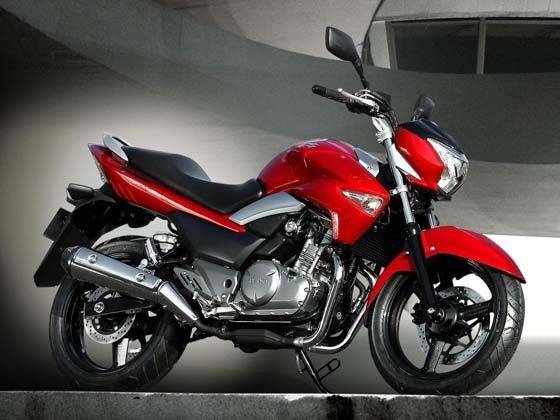 Suzuki motorcycles has unveiled the Inazuma 250 for the UK. It is marketed as a commuter bike there and could be brought to India as the GW250. We had predicted that Suzuki would be bringing a 250cc bike to get a pie of the market earlier this year. Read more: Suzuki GW250 details

The 200-250cc segment has been seeing decent sales figures, June saw around 10,000 units being sold, which is less than 1 per cent of the total number of bikes sold in the month. Presently, only three 250cc bikes are available in the country -- the Kawasaki Ninja, the Hyosung GT250R and the Honda CBR 250R. Suzuki has a capable bike in the Inazuma 250 to be able to tackle these three contenders and take a share of this untapped segment.

Suzuki UK has not released the complete power figures and all we know is that the quarter-litre offering from Suzuki makes about 24bhp of power. With regards to its dimensions, the Inazuma 250 is 2145mm long, with a wheelbase of 1430mm, and has a ground clearance of 165mm which means that it would be a breeze to ride on our roads. The Inazuma comes shod with 110/80-17 tyres at the front and 140/-70-17 at the back.
Set to arrive in the UK in September the Inazuma 250 will be priced at about £3,499 (Rs 3 lakh). Suzuki will have to price it competitively if it launches the bike as the GW250 in India. The Inazuma borrows its design language from the huge 1,300cc B-King naked bike and it looks smart though it's not as flamboyant as the Kawasaki or the Honda. The Inazuma will be available in two colours in the UK, and expect Suzuki to bring the bike pretty much unchanged here.