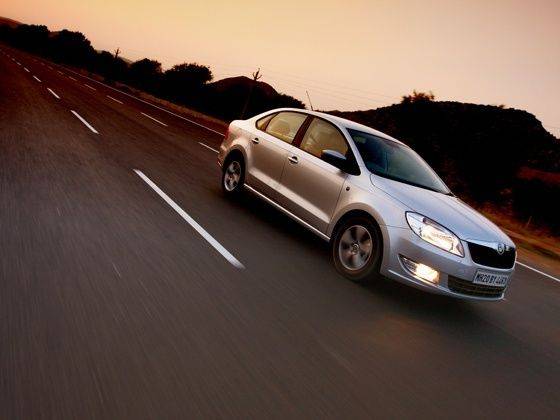 A year ago Skoda launched the Rapid mid-size sedan in India and with it the company looked to bring in the numbers. Essentially a restyled Volkswagen Vento, the Rapid was priced a notch below its VW counterpart. The end result, reflected in the sales charts shows that Skoda is selling more units of the Rapid than VW is of the Vento.


To celebrate the car's success Skoda has initiated attractive offers on the Rapid that can be availed of at Skoda dealerships across the country.
The build quality combined with better drive dynamics than the Vento makes the Skoda Rapid a serious contender in its segment, a value-for-money mid-size saloon.
"The Rapid has been a key contributor for the growth of Skoda India this year and will continue to be one of our prime offerings in future. Since the launch, the car has received positive reception from its consumer, auto experts and this makes us very proud as an auto manufacturer. The competitive and dynamic nature of the C-segment market was the true proving ground for the car and the Rapid has done extremely well in the given scenario," said Kamal Basu, Head - Marketing, Skoda Auto India.
Incidentally, the Skoda Rapid was the recipient of the ET ZigWheels Compact Sedan of the Year 2011 Award. Thanks to smart badge engineering by Skoda, the Rapid has prevailed over stiff competition to top its segment.
Also read: Skoda Rapid: Special Coverage