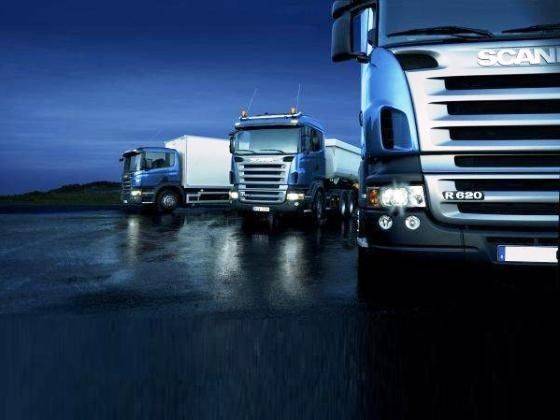 Scania stepped into India in 2007 through a joint venture with Larsen & Tourbo to introduce their heavy duty mining tippers in the Indian mining industry. In 2011, they established their Indian wing, Scania Commercial Vehicles India. In 2011 Scania had announced its expansion plans in India and the growing importance of India for Scania. The Rs. 1.50 billion investment in India is in line with this commitment towards the market.
The Swedish company is now planning to set up a Complete Knock Down (CKD) assembly unit in Narasapur Industrial Area, Bangalore. Scania intends to boost its sales, service, variety of models sold and shorter availability time. Scania's strategy for India includes innovative ways to add value to their products and services by lowering the total cost of ownership of their vehicles.
Scania foresees a number of benefits with establishing the new plant. Henrik Fagrenius, Managing Director, Scania, said, "This unit will enable us to shorten our lead times and enhance service levels to our customers. This will also go a long way in sourcing of components locally from India", he added.
Scania will employ up to 800 people in its Bangalore facility over the next five years. The new plant will function as a CKD assembly unit during phase 1 of operations. Bus body building of city buses and coaches and service workshops for trucks and buses will also be incorporated as a part of this facility at a later point of time. Scania will turn the new plant into a complete manufacturing plant later on when it will peg its annual sales target at 10,000 units. As of now it is not clear as to when the Bangalore plant will be expanded into a fully functioning manufacturing plant.
Henrik Fagrenius, went on to say, "This investment furthers Scania's committed to the Indian market and this is the right moment for us. With the commercial vehicles segment likely to register a higher volume growth of 8-10 per cent this year, the outlook for the industry is very promising."
Scania intends to roll out around 2000 heavy haulage trucks and 1000 inter-city buses and coaches within a span of five years. Besides selling heavy commercial vehicles Scania is also planning to sell 1500 of its engines to its OEM customers.