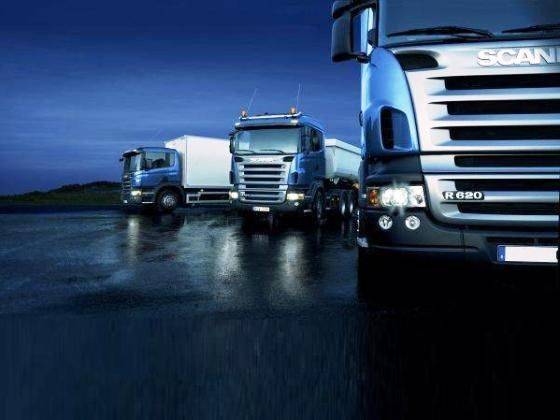 Scania made their Indian foray in 2007 with a joint venture with Larsen & Toubro (L&T). Through that alliance, the company introduced their heavy duty mining tippers and were successful in establishing Scania's trucks in the mining industry. With India's infrastructure expanding at a stellar pace, the company is now looking at furthering their product portfolio to cater to a wider range and thus establish themselves as heavy weights in the Indian commercial vehicle sector.
India's importance on a global front is going from strength to strength on a daily basis. Continued good economic growth, export industry growth, and the expansion of motorways and logistic systems are some of the factors behind Scania's decision to strengthen its presence in the Indian market. According to Martin Lundstedt, Executive Vice President, Sales and Marketing, Scania, the demand for vehicles and engines is rather high. Over the next five years, the company is looking at achieving an annual sale of almost 2,000 trucks, 1,000 buses, and 1,500 engines. These are big targets considering the fact that the Indian market continues to be dominated by Tata, Eicher and Ashok Leyland. Global brands such as Mercedes-Benz, Volvo, MAN and AMW, who all have an established commercial vehicle production set up in the country are also here to capitalize on the growing market, so in effect, there is tremendous scope, however there is a solid level of established competition in various segments of the market.
Despite the existing competition, Scania Commercial Vehicles India is bullish on the prospects and a definite statement of their dedication to the Indian market is the fact that they have commenced the set up of their facility for bodywork and complete vehicle roll out as well. This also includes setting up a parts depot in the country. Henrik Fagrenius, Managing Director, Scania Commercial Vehicles India, points out that the company must have its own infrastructure in place if it wants to achieve the said targets. It's a robust business plan and the company is firm on their commitment.
As for L&T, Scania officials have stated that Larsen & Toubro will continue to play an important roll in Scania India's growth strategy in both sales and service. The two companies are looking at standing by each other and working towards scaling up operations in order to cater to the growing demand. Scania hopes to benefit the customer by offering a larger range of models, shorter delivery times and a higher service availability.