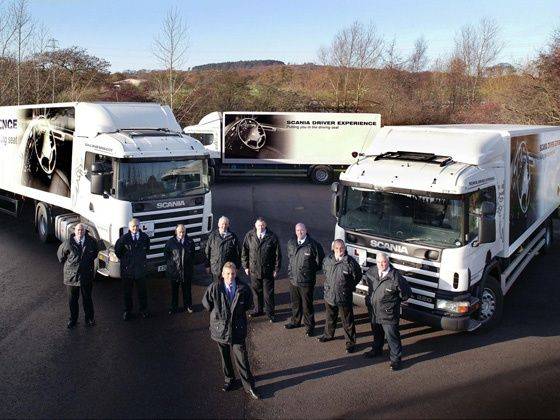 It is not an easy task to be a traffic planner in any of the world's multi-million cities. The global urbanisation trend means that their population and thus traffic is constantly increasing, while the climate is under threat from CO2 emissions and fossil fuels resources will probably become scarcer and scarcer.
The rapidly increasing emissions of CO2 pushes the climate change and every day moves us – and our children – towards a more hostile planet to live on. All of us, but especially the people involved in the transport business, have a strong responsibility to create a sustainable transport system.
"Being part of the problem will never be good for business, but being part of the solution is," says Jonas Strömberg, Director Sustainable Solutions, at Scania. "In the long term, it will not be possible to continue using private cars for transport in the same way as today. Public transport systems – like Bus Rapid Transit (BRT) - will have to play a larger role."
Today more than 50% of the world population is living in big cities and this trend is increasing. The urbanisation also puts focus on the health problems caused by the rapidly increasing emissions from the traffic. As a matter of fact, worldwide deaths per year are more linked to air pollution that to automobile accidents. It's estimated that some 2 million people worldwide die from air pollution annually.
This calls for a rapid transition to cleaner vehicles and more sustainable fuels. Today there are only 3 commercial biofuels available here and now – bioethanol, biodiesel and biogas – and this will also be the case for a foreseeable future. Bioethanol is by far the biggest of these fuels and also usually the most cost efficient and sustainable.
Scania sees biofuels as a key for decarbonizing heavy duty transport and have products available for all three – for both buses and trucks – here and now. Biofuels, if produced according to correct sustainability principles, also contributes to local energy security, create local jobs, and helps rural development.
"This is a unique product portfolio," says Strömberg. "We can always find the most competitive biofuel solution for each market and for each specific customer case."
There is also a more down-to-earth incentive for city planners to opt for bus solutions with sustainable fuels – it is more cost efficient compared to rail solutions.
"An advanced bus system compared to light-rail and trams gives up to 10 times or compared to Metro up to 50 times more public transport over the lifecycle of the system, which in many cases makes it the best way to use tax payer's money," says Strömberg. "Then power your bus system with locally produced biofuels, and we get really sustainable transport."
A market that gets what it's all about is Latin America. Brazil is investing in expanded public transport systems ahead of the football World Cup in 2014 and the Olympic Games in 2016 and this will predominantly take the form of bus systems. In Bogota, Colombia, Transmilenio managed to reach over 45,000 pass per hour and direction, using normal 18 metre articulated buses, which is a passenger capacity at the same level as most Metro systems.
Another good example is Stockholm, the capital of Sweden. There are no fossil fuels in the city buses and soon this will also be true for the waste collectors and distribution trucks. Some 800 buses are powered with ethanol, 150 with biogas and 100 with biodiesel. Since heavy duty transports often cause most of the dangerous emissions in a city, the result is a dramatically cleaner air, improved health of citizens and also great reductions of CO2 emissions.
"This benchmark achievement was possible because of a long-term co-operation between the City, the vehicle manufacturers, fuel producers and the operators, teaming up to find the most cost efficient way to reach the city policy of 100 percent CO2 neutral transport."
Scania's efforts to change into greener and cleaner transport solutions, not only involves supplying vehicles that meet the climate challenges. This is just one part of the puzzle – a wide range of tools are necessary to go sustainable. Scania therefore also offers driver training and fleet management systems that can help achieve substantially lower fuel consumption, and thus lower emissions. Together with partners for infrastructure and ethanol supply, Scania can offer a complete turn-key package for sustainable heavy transports for a city.
"We promote the changeover to sustainable transport," says Strömberg. "With our commercial package solutions with vehicles, certified sustainable biofuels, and infrastructure, we make it easy for operators, authorities and municipalities that wish to go green, both for public transport as well as urban goods transport. Technology is not a problem that is readily available. But it is important to remember that it starts with the will of the local decision makers in the cities, companies and elsewhere, to clean up and get oil independent."