Rs 3.85 crore Bentley Bentayga SUV launched in India
---
Bentley's first ever SUV, the super luxurious Bentayga will now be available in India at Rs 3.85 crore (ex-showroom)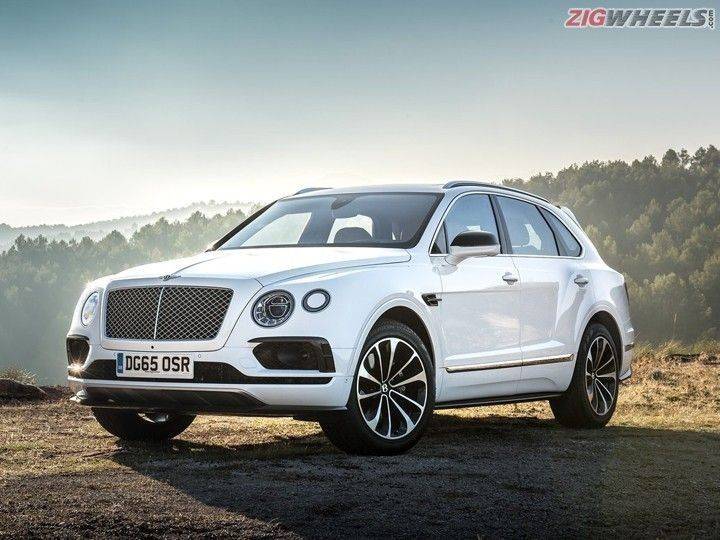 With the SUV market gaining momentum like never before, it was only a matter of time before all manufacturers stepped into the segment. And that includes luxury brands like Maserati and Jaguar, as well as supercar maker Lamborghini too. Bentley couldn't ignore it either and unveiled its first ever SUV, Bentayga at the 2015 Frankfurt Motor Show. This uber-luxurious SUV is now on sale in India carrying a sticker price if Rs 3.85 crore (ex-showroom).
The new Bentley Bentayga is by no means affordable and if you have this kind of money and more to splurge, you can opt for one of their super expensive option packs. Aside from the badge, what you get for the price is a drive in the lap of luxury. On the inside, you can choose between a four (two bucket seats) or a five seat arrangement, the fifth being a folding rear bench. With a combination of metal, wood and leather detailing, the Bentayga, Bentley says has the world's finest automotive cabin.
The Bentayga is also the world's fastest SUV and it is all thanks to the massive twin-turbo W12 that it hides under the hood. It makes a 608PS and 900Nm from a 6.0-litre gasoline unit. Mated to an eight-speed transmission, the Bentayga touches the 100kmph marker from standstill in just 4.1 seconds. The Bentayga boasts of a 301kmph top speed.
While some might feel that Bentley has ventured out of their DNA by making an SUV, the Bentayga has Bentley written all over it. The round headlights, the massive grille up front, the smooth flowing design and the muscular haunches, all trademark Bentley. Internationally the Bentayga is sold in two variants but India will only get the car in the fully specced trim.
Recommended Variant :
Bentayga Standard