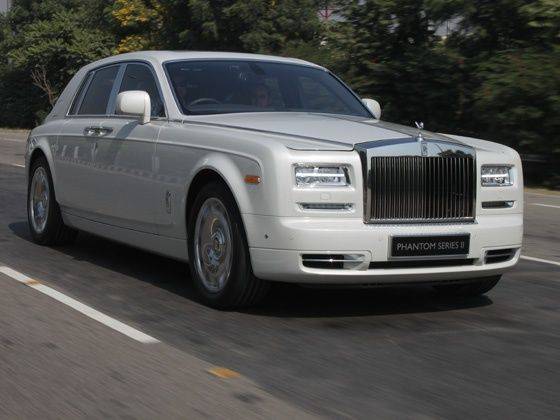 At one minute past mid night on January 1, 2003 Rolls-Royce delivered the first Phantom to its delighted customer. Ten years later it is celebrating a decade of success with a product range including six models of the the Phantom and Ghost. The response has been overwhelming, the vehicles bagging multiple awards.
Initial production was limited to one car per day but a surge in demand has pegged production at 20 hand-built cars per day at its Goodwood based manufacturing plant and head office. The workforce which began with fewer than 400 employees now includes over 1,400 employees. Over 100 new positions were created in 2012 alone.
Rolls-Royce sees tremendous potential growth in worldwide sales and its expansion plans include a major extension of its production facility. The company makes a significant positive impact to the local area and to the British economy. It has invested heavily in future talent, with apprenticeship, graduate and intern programmes.
"Rolls-Royce is a great British manufacturing success story and I am very proud to celebrate 10 years of excellence," said Torsten Muller-Otvos, Chief Executive Officer, Rolls-Royce Motor Cars. "The renaissance of the world's most famous automotive brand and the creation and development of the home of Rolls-Royce has been an extraordinary and successful journey. I applaud the Rolls Royce team at Goodwood and across the world for their passion and together we can look forward to the next ten years with great optimism."
Also read: Rolls-Royce unveils wedding edition cars in India