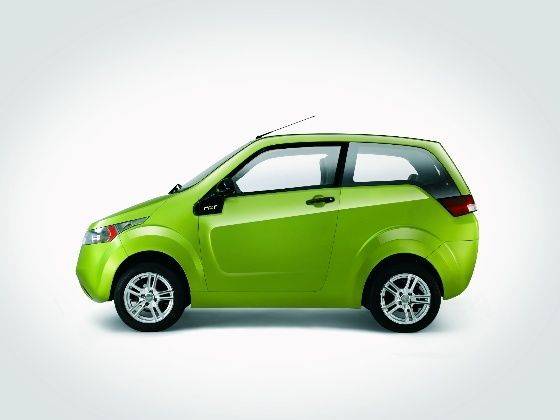 Mahindra Reva, the electric car arm of India's largest utility vehicle company Mahindra & Mahindra, is aiming to price its electric car RevaNXR at a 20% premium of the conventionally-run petrol hatchbacks in India .

"For the success of electric cars, affordability is the key. And we have learnt that the customer may not be able to pay more than 15-20% premium on electric cars. Our endeavour is to offer our products within that range. The extension of subsidy through new electric vehicle policy will be the key," said Pawan Goenka, president-automotive, Mahindra & Mahindra. If M&M is able to price the Reva NXR - a 4-seater electric car - at a 20% premium, then it may be priced closer to diesel-run Maruti Suzuki's Swift and Hyundai's i20.

The car is likely to have a top speed of 100 kilometers per hour, but is smaller than premium hatchbacks like Swift and i20. A couple of weeks ago, the heavy industries ministry came out with a National Mission for Electric & Hybrid Mobility, where the government is planning to offer a support of Rs 23,000 crore over eight years.

ET has learnt that the government may extend over Rs 1 lakh as subsidy to bring down the price of passenger cars to make them more affordable to the common man. The heavy industries ministry estimates that 6-7 million electric vehicles are plying on Indian roads, which are largely made up of 2-wheelers and buses.

But the electric passenger car market could be over 6-7 lakh units by then.

According to Goenka, while the initial cost may be high, the cost of running an electric vehicle is just 50-60 paise per kilometer as against 3-4 per kilometer on diesel and 5-6 per kilometer on petrol.

"Once the mission plan is implemented, everyone will get into the electric vehicle space, which will help in development of charging infrastructure as well. If we get a good response for NXR, we may come out with three to four more products," said Goenka.

Mahindra Reva is looking to sell 30,000 units in the next three years, including 15,000 units for exports. Educating customers about the benefit of owning an electric vehicle will be the key, added Goenka.

M&M has tied up with State Bank of India, power distribution companies like BSES and different malls across leading cities for charging stations and it's also in talks with various states to create such facilities across the country. Mahindra Reva has 100 charging stations across Delhi and Bangalore, and is aiming to add 300-500 in the next few years.

The company is also planning to lease the car battery to lower cost.