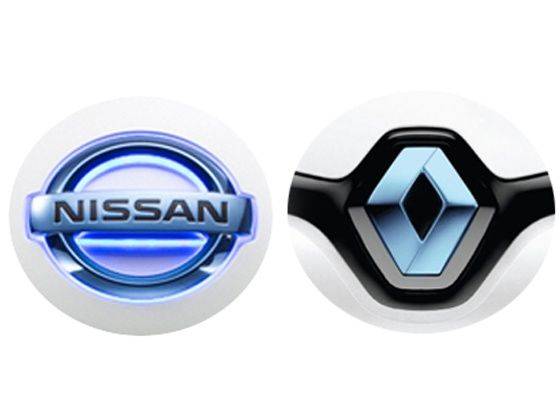 In these times of a slowdown, when major automotive companies are reviewing expansion plans, the Renault-Nissan alliance in India is going whole hog with its expansion plans.
With Nissan exports clocking over one lakh units per annum and Renault's Duster attracting strong demand from the market, ET has learnt that Renault-Nissan Alliance, which was planning to utilise 4 lakh units capacity by 2015, is expected to be ahead of its plans by one year and is planning to add another 3 lakh units capacity for its entry level cars (Nissan) Datsun (Codenamed K2 and i2) and Renault (A Entry), which will entail an additional investment of Rs 1,500-2,000 crore.
The decision on expansion is likely to be taken in the second half of this year. The company is already in negotiations with the several state governments, including Tamil Nadu and Gujarat. People close to the development say Renault-Nissan alliance is planning to produce 15-17 models by 2016-17.
"With mass volume models like Datsun from Nissan and A-Entry from Renault planned in the next couple of years, Franco-Japanese alliance would need additional capacity. The likelihood of alliance expanding in Oragadam, near Chennai, are more as it already have an established set up, but it are also exploring Gujarat, which too has a good port facility for exports," said one of three people in the know of the development.
Last year, the partners created an additional 2 lakh units per annum production line to churn out more models in the future, which took the overall annual capacity to 4 lakh units.
Toshihiko Sano, MD, Renault Nissan Automotive India, declined to divulge specific information on investment or timelines, but told ET, "We have already set up two manufacturing lines for our existing products. We will have to set up new line for entry-level cars. The decision on the additional line will be taken later this year."
The Renault-Nissan partnership is currently building a casting and machining shop, which will help the company move from engine assembly to engine manufacturing. This will increase the localisation content to 75 per cent.
The Renault-Nissan alliance is aiming for 90 per cent localisation, going ahead. And it has, in fact, invited vendors to set up shop in Chennai to reduce the logistic cost.
"Already 40 of out key vendors have set up shop at Chennai, which has helped us reduce cost by 5-15 per cent depending on the components," added Sano. The JV structure, which was originally envisaged to be 50:50, had to be changed, as Renault had decided to go slow on its India investment, due to the global recession.
ET learns that the final share of Renault's investment is 30 per cent and Nissan has invested a major share of 70 per cent. The decision, which was taken in 2010, saw Nissan having a larger focus on manufacturing in India, Renault will focus its investments in the plant in Morocco.
Sano is non-committal on sharing future investments and ratio of money to be invested by Renault and Nissan. "It could be 50:50 or it could be 40:60 or even 30:70, I am not sure. The proportion of investment between Renault and Nissan is still being decided by the board," added Sano.
Nissan has already announced its targets of achieving 10 per cent market share in India and it plans to launch multiple new products over the next three years and Renault, too, is planning to introduce an entry-level car and a people mover MPV.
Toshiyuki Shiga, COO, Nissan Motor Company, said: "India has a very important and strategic role in the Nissan's global strategy of Power 88. We are preparing to introduce Datsun in India by 2014. We want to be a major player and in order to achieve our target; we will be launching 10 new products in the next three years."
While Nissan already exports over one lakh unit of Micra and Sunny to Europe, the Middle East and Africa, Renault, too, would be boosting its exports of Duster to other right-hand drive markets beyond the UK and Ireland, which it is currently exporting.
India is still very small speck in the global scheme of things for Renault Nissan Alliance which sold over 8 million units in 2012. India constitutes a mere 1 per cent of the alliance partner's total production; compare that to Russia which is 30.6 per cent, China's 6.6 per cent and Brazil's 9.5 per cent. However, Sano says for Nissan alone, India could contribute over 0.4 to 0.5 million production in Power 88 target for 2016 and Renault an additional few hundred thousand units by then.
Experts say it is a very ambitious task. Nissan has its own share of challenges in the domestic market of getting its marketing company Hover Automotives performance right and for Renault which has got Duster off to a good start to make other products of its portfolio deliver sizeable numbers.
"The Franco-Japanese alliance are leveraging India's cost competitive base for exports very well, but both Renault and Nissan should get their domestic marketing strategy right individually. Renault's Duster has proved if you launch a right product even in difficult environment you can succeed. Renault and Nissan will have to penetrate deeper and bring right products delivering more than the competition to achieve this tall ask," said an automotive consultant, who did not wish to be named.
Also read: Cross-badging fails to rev up car sales