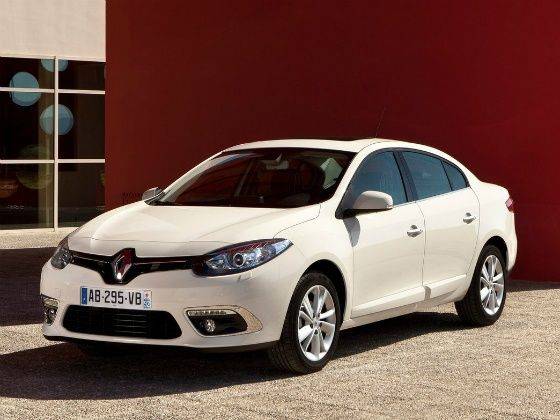 After a flurry of interesting concepts shown to the world around 2010-11 like the Dezir, Captur and R-Space, Renault design hasn't been that active in the past few years but that's about to change because the French carmaker will unveil a new concept to the world at the Indian Auto Expo. While the company hasn't revealed any details on this concept, it is going to be showcased for the first time and that speaks a lot about the growing importance of the Indian Auto Expo.
The facelift for the Fluence which has been long overdue will be displayed at the Expo too. The quirky French styling didn't do wonders for the very capable entry-luxury sedan but that could change with this facelift because it looks sportier in its latest iteration with a very prominent nose and a large Renault badge sitting in the centre. The new Fluence will also have a redesigned headlamp cluster, new front bumper and a few updates to the rear.
Renault will launch the updated Koleos at the Expo too. Initially, the plan was to launch it in the second week of January but Renault decided to postpone it to the Expo. The facelifted Koleos will also get a six speed manual gearbox variant in 4x2 and 4x4 and the top-end Koleos will be the 4x4 automatic. The 4x4 variants will get 173 PS of power while the 4x2's power rating stands at 150 PS.
There will be no facelift to the Duster though. The facelift is an extensive refresh job and Renault dealers tell us that the earliest we can expect of any update on the Duster is around June. Moreover, the car is just two years old and quite popular despite strong competition from newer rivals. Renault will instead launch a limited edition Duster at the Expo that should be heavily accessorized. Lastly, the Scala could get a upgrade on lines with the one Nissan is giving to the Sunny.