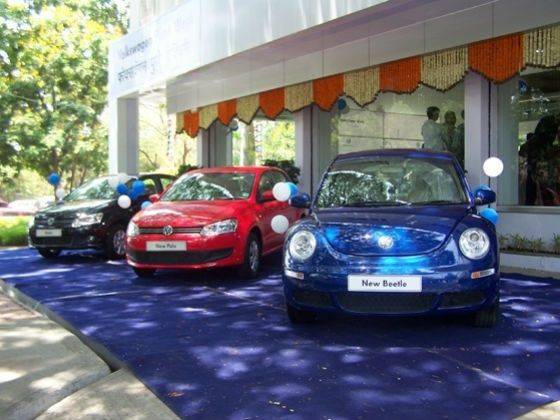 The record discounts on new cars currently ruling the market will likely continue for another 2-3 months as vehicle makers rush in with promotions to clear a huge inventory pile-up . According to financiers and analysts, the inventory levels in the car market is currently more than double the usual March stocks as a number of car companies had completely miscalculated production requirements and no one anticipated the sharp slowdown that hit the market three months ago. With interest rates softening since January and discounts more or less neutralising the excise hike, this is the best time to buy a car, say auto experts . And the trend will continue well into the new financial year.
Says Sumit Bali, executive vice president, Kotak Mahindra Bank: "Currently the month-end stock levels are at a high of 45-60 day inventory whereas normally, due to good retail in the month of March, stock levels hover around the 21-25 day level." That's the reason, he says, "discounts are at a record high. Since production plans are decided on a threemonthly cycle, this sudden softening of demand has caught the market unawares . Many dealers also have prebudget stocks. So the current levels of discounts should continue for the next 2-3 months," he added. Auto experts say in some segments the inventory levels right now are at an alltime high.
That plus the usual 'March synodrome' should help push sales. Says Kumar Kandaswami, leader, manufacturing , Deloitte in India: "Essentially the discounts are targeted at exhausting stocks - that's why there are both discounts and buyback schemes currently on offer. March is traditionally a sweet spot for sales because car buyers can claim depreciation benefits but if the stock pile up doesn't get liquidated in March, the discounts will continue because April is traditionally a slow month," he added. Any pick up in sales will then have to wait till May or June when the salary increases come in.
The problem with the current pile up, say auto experts, is that the system is configured to build in 20 days inventory for March in expectation of a sales spurt. "But if March is slow then the inventory level could easily climb much higher -- double or even more," says Kandaswami. Given the way the discounts are ruling right now, say analysts, car companies could opt for production cuts or annual shutdowns in April.
"There is a strong chance that the heavy discount game could play up till June, as some manufacturers are carrying inventory as high as four to seven weeks, while the ideal situation is two weeks. This situation does not seem to turn around in a hurry," said Abdul Majeed, National Automotive leader at consultancy firm Price Waterhouse Coopers (PwC). What could help, though, is a further softening of interest rates. Already the rates are much lower than they were three months ago and "after the policy announcement in January, financiers took a rate cut by around 40-50 bps," says Bali.