Quicken Deployment Of BS-VI Vehicles By Incentivising Them: Mercedes-Benz
Nov 27, 2017
Views : 2172
---
The German automaker said it is ready to bring its BS-VI compatible vehicles by as early as 2018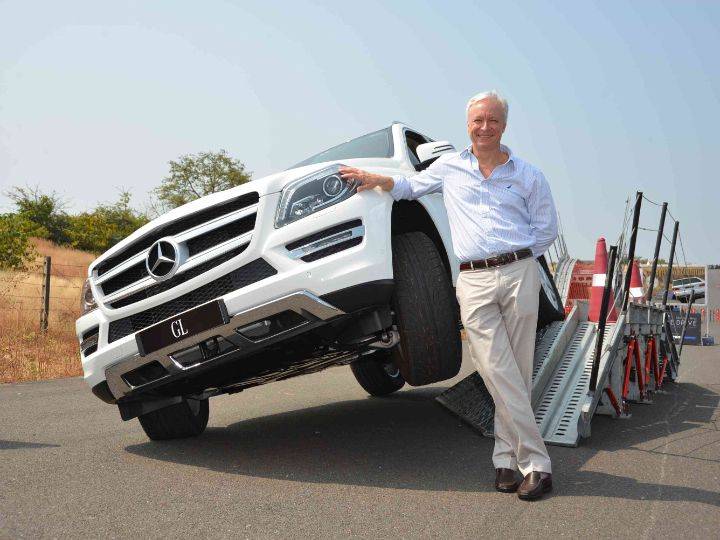 India is on track to introduce BS-VI grade fuel in all the states by April 2020. The nation's capital, however, will be an exception. Recently, it was announced that Delhi will shift from BS-IV to BS-VI grade fuel by April 2018. That's two years ahead of the rest of the country. To quicken the deployment of BS-VI compatible vehicles, German auto giant Mercedes-Benz has proposed that the Government should incentivise compliant vehicles launched before the final deadline of April 2020.
To be honest, that's not a bad idea. Not only will this motivate manufacturers to get their upgraded products out in the market faster, but also help the consumer pay a lower price for them. And if a product is more affordable for the masses, it is bound to gain a lot of traction. This, in turn, will help in curbing the dangerous levels of air pollution plaguing several metro cities of the country.
Also Read: Mercedes-Benz Goes On A Brand Tour Across India

Speaking to PTI, Roland Folger, CEO, Mercedes-Benz India reportedly said, "The government is thinking in the right direction and there is a strong determination shown to address the issue of pollution." When asked how soon can Mercedes-Benz bring its BS-VI compatible vehicles in the country, Folger said that the company has the capability to bring in those models by as early as 2018.
However, he did not mention any particular date as to when those models will go on sale in India. He just added, "We are looking at launching our BS-VI products earlier than the commitment time-lines given by the government, and this is a positive move in my opinion, that we have the cleanest fuel available with us."
Last week, three of the country's leading petroleum companies - Indian Oil, Bharat Petroleum and Hindustan Petroleum - confirmed that they are ready to supply BS-VI grade petrol and diesel fuels to Delhi from their oil refineries at Mathura, Bina and Bhatinda from April next year.
Also Read:
Delhi-NCT To Get BS-VI Grade Fuels From April 2018
Automakers Bullish Of Hydrogen Vehicles Despite Higher Costs