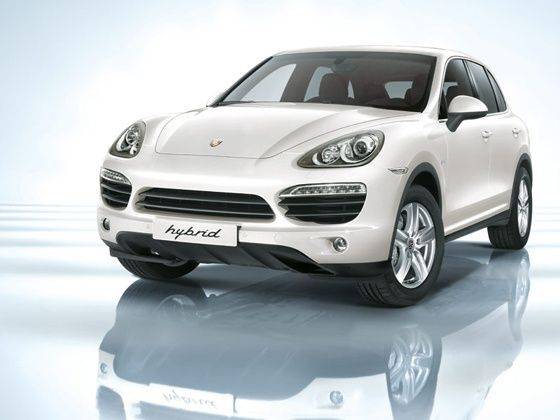 While some high-end luxury brands chose to showcase their exorbitantly priced cars independently for added showmanship and panache, German sport car maker Porsche shared its floor space at the 2012 Auto Expo with like-minded and equally prestigious brands like Ferrari and Maserati, all of whom have come into India in full throttle under a common distributor, the Shreyans Group.
One of the most visited halls at this year's Auto Expo, the Shreyans Group showcased the very best from each of their high-end brand tie ups, of which Porsche was one. For Porsche fans, who managed to make it inside the jam-packed hall, two of Porsche's most popular and largely successful models, not just in India, but worldwide, the Cayenne S Hybrid and 911 Carrera (new generation) gave worthy representation to the iconic brand at the country's largest biennial automotive exhibition.
Starting at price of Rs. 76 lakh (ex-showroom Delhi) the Cayenne S Hybrid is most certainly a big ask for your buck, but on the other hand sports all the handling and performance characteristics, so typical to the Porsche badge, while beaming with pride at being one of the cleanest and most fuel efficient high-end SUVs in the country.
Also on display for the general public for the very first time in the country, was the new-generation Porsche 911 Carrera model, which goes on sale in India for Rs. 1.1 crore (ex-showroom Delhi) . A sports car that needs little introduction in the motoring world, the 2012 iteration of the 911 Carrera left Porsche fans tussling each other for just a few photographs of the supercar, but a smile after peeking into their cameras told us that at the end it was all worth the effort.