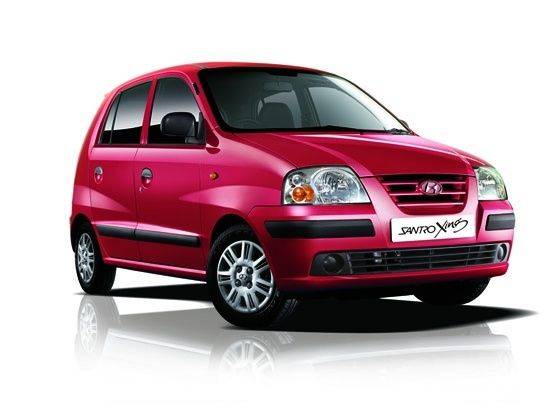 Just when it looked like diesel had won the 'king of fuel' crown, its more expensive counterpart is beginning to claw back some lost ground.
Although demand for diesel is still strong and accounted for 57 per cent of total car sales till September end, there has been a 3 per cent to 5 per cent jump in sales of petrol cars in October, taking its overall tally to 46 per cent - 48 per cent.
According to different car manufacturers, after almost two years, the festive season has provided just the shot in the arm that petrol cars needed. Customers are vying for popular entry-level petrol cars like Hyundai's EON and Maruti's Alto 800 as well as hatchbacks like Maruti's Swift, Nissan's Micra, Skoda's Fabia and the Toyota Etios Liva. A hike in the price of diesel by Rs 5 in mid-September has also played its part in driving buyers towards petrol models.
"Petrol cars have made a strong comeback after the government hiked diesel prices. For several models, we have seen higher demand for petrol versions in October. For instance, sales of our petrol version of the Beat hatchback increased 5 per cent to take its proportion to 20 per cent of overall Beat sales," said P Balendran, vice president (corporate affairs), General Motors India
Image courtesy: Economic Times
Carmakers have tried to cash in on the increasing interest in diesel cars by resorting to periodic price hikes. This has resulted in the gap between diesel and petrol versions widening from Rs 60,000 to Rs 80,000 a year ago to Rs 90,000 to Rs 130,000.
"Petrol cars are coming back with customers opting for the more favourable economics of running these cars. The attractive price tags on these models have resulted in an upswing in demand for petrol models in the past few weeks," added Sandeep Singh, deputy MD (marketing) at Toyota Kirloskar Motors.
Both the EON and the Alto 800, for instance, have a sub-Rs 3 lakh ex-factory price. The pick-up in EON sales has helped Hyundai post an 18 per cent growth in petrol models in October as against 10 per cent for its diesel variants (which include the i20 and the Verna sedan).
"The resurgence has been due to stronger demand for our petrol models like the EON and the i10 hatchback," avers Rakesh Shrivastava, senior vice-president (marketing & sales), Hyundai Motor India. "Marketing initiatives in rural markets where demand primarily is for petrol variants also helped us increase the overall proportion of petrol car sales to 82 per cent in October from 80 per cent in September," he added.
After some splendid sales on Dhanteras and Diwali, many car dealerships ran out of petrol variants.
"Petrol cars have made a strong comeback after the government hiked diesel prices."
Maruti Suzuki had tweaked production in favour of diesel to fill the longstanding backlog aggravated by a month-long lockout at its Manesar plant; that may explain why it ran out of petrol variants of several popular models in the festive season. "The festive season witnessed a higher off-take of petrol cars and several variants of Swift, DZire and CNG variant of WagonR are out of stock," said a Maruti dealer in Delhi who did not want to be named.
Maruti Suzuki has started a campaign to convince customers to gauge the impact of their higher investment on diesel cars and the substantially higher payout at the time of purchase. "Diesel cars cost a lakh more on an average and customers need to drive a lot more kilometres to recover the investment. A campaign to help customers realize this seems to be paying off," said a senior Maruti Suzuki executive on condition of anonymity.
Companies are also investing more on new-generation petrol engines by adding turbochargers to reduce fuel burn and boost performance. Ford's yet-to-debut EcoSport compact SUV has a 1 litre petrol engine that will deliver the power of 1.6 litre engine without burning much fuel, courtesy its EcoBoost technology.
Also read: Petrol price to reduce by 95 paise effective midnight