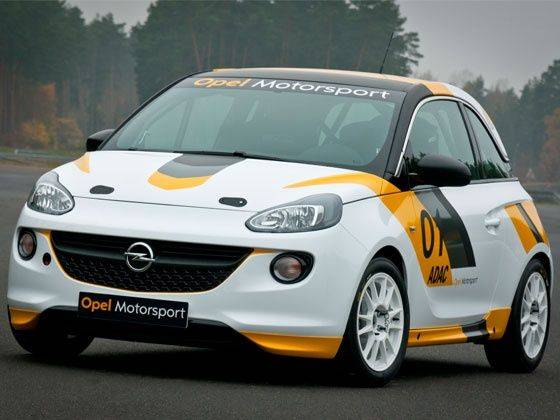 German car maker Opel will return to motorsport with the new Adam compact hatchback and Astra OPC. Opel intends to cash in on the European car market's and fans' penchant for rallying.
The technically sophisticated and reasonably priced new competitions aim to offer young drivers and customers a platform to develop their talent. Added to that, the world's motorsport authority, the FIA has regulations that provide entry points and advancement opportunities for young drivers.
A rally cup version of the Opel Adam specced to FIA R2 standards will be used for the 2013 edition of the ADAC Opel Rally Cup. The competition open to drivers under the age of 27, will grant the winner special coaching for the next season, and successful drivers stand to win cash prizes.
The Opel Adam will feature in stages two to four, while the next generation Opel Corsa is expected to feature in stages three and four of the ADAC Opel Rally Championship.
Opel's strategy with the ADAC has been devised to last till 2016 after which a modular development programme will allow drivers in the ADAC Opel Rally Cup to graduate to an international level event.
As for circuit racing, the German car maker will compete in a brand trophy in their own class, the Astra OPC Cup that will kick off in 2013 as a racing version for customer sport. Customers will benefit from competitively priced spare parts as well as technical and organisational support on and off the race track.
The Cup cars are engineered to match standards of the 'VLN Endurance Championship', the most popular grassroots racing series in Europe. The highlight is expected to be a 24-hour race on the Nurburgring race track.