Odd-Even Rule Returns To Delhi Today: What Does It Mean?
---
The rule will be in effect till November 15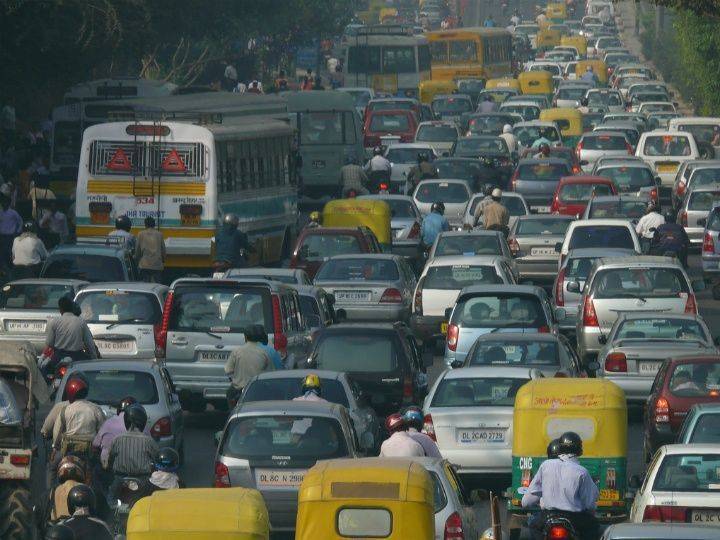 The rule will be applicable from 8 am to 8 pm on all days except Sundays.
It is aimed at reducing the number of vehicles on roads as they are seen as contributors to air pollution.
Two-wheelers, women drivers, medical emergency vehicles, private school buses and other VIPs will be exempt from this rule.
CNG vehicles and vehicles belonging to the Delhi government ministers and the chief minister will not be exempted from the rule.
Provisions such as more buses, additional metro trips, deactivating surge pricing as well as meter pricing for auto rickshaw trips will be implemented.
A fine of Rs 4,000 will be levied for violating the rule.
With the Delhi air quality facing some rough times in recent years as well as the festive season leaving the city with a major case of air pollution, the Delhi government has officially reimplemented the odd-even vehicle scheme starting today and it will run all the way up to November 15. The rule will be applied from 8 am to 8 pm on all days except Sundays.
Under this scheme, odd-numbered vehicles are permitted to drive only on odd-numbered dates and even-number vehicles on even-numbered days. The aim is to curb the number of vehicles on roads since they contribute majorly to air pollution in the national capital. The Delhi government has previously implemented this scheme in phases since 2016. The reintroduction of this rule will be part of a seven-point agenda meant to help curb air pollution in the National Capital Region.

Exemptions to this rule include two-wheelers, women as well as women accompanied by children aged below 12. Other exemptions include medical emergency vehicles, private vehicles carrying school children, EVs, defence and enforcement vehicles. In addition to this a variety of vehicles that belong to VIPs such as the President, Vice-President, Prime Minister, state governors, Chief Justice of India, and the Speakers of the Lok Sabha are exempted from this rule.
Union ministers, leaders of the opposition of both the houses, Supreme Court judges, chairman of UPSC, chief election commissioners and CAG, deputy chairman of Rajya Sabha, deputy speaker of Lok Sabha, Lieutenant-General of NCT/Delhi, judges of the High Court and members of the Lokayukta round off the exemptions to this rule. However, vehicles belonging to the Delhi government ministers, the chief minister, as well as CNG vehicles will not be exempted from this rule.
Also Read:

In order to reduce inconveniences for the citizens of Delhi, around 2,000 buses will be deployed during the duration of the rule (November 4 - November 15). The Delhi Metro Rail Corporation (DMRC) will also schedule 61 additional trips during the odd-even scheme. Uber and Ola will be deactivating surge pricing for the 12-day period, with auto-rickshaw drivers being requested to adhere to the meter pricing for this period.

Penalties for violating the rule will be more severe than before with a fine of Rs 4,000 compared to Rs 2,000 from its earlier implementation. This is in accordance to the amended Motor Vehicle Act. Aside from the odd-even rule, the Delhi government plans to procure 50-60 lakh pollution masks. Other planned initiatives such as establishing a tree-planting initiative, distributing saplings and deploying volunteers to control wood-burning during winters may also be implemented. Special provisions are expected for 12 pollution hotspots set up across the city.
Also Read:
Add Your Comments