Nissan's Brain-To-Vehicle Technology Seems Straight Out Of A Sci-fi Movie
by Saransh
Jan 4, 2018
Views : 6735
---
Nissan's claims its latest innovation can reduce driver reaction time by 0.2 to 0.5 seconds and help avoid crashes!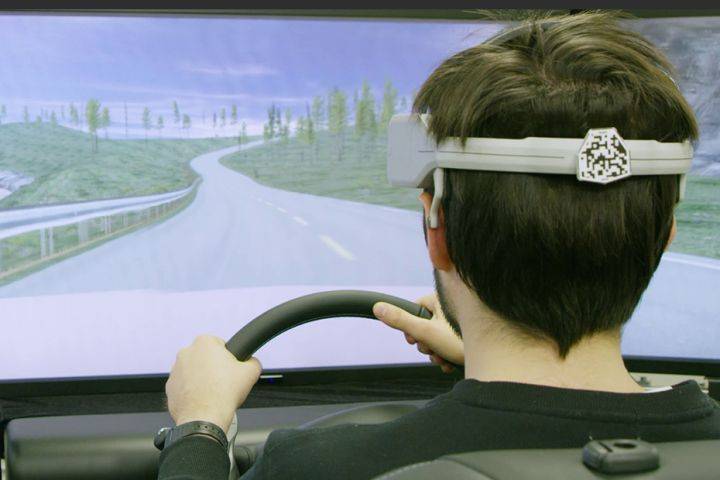 Nissan has unveiled its latest research project called Brain-to-Vehicle interface. As the name suggests, this system allows the car to interact with the driver's brain and enables on-board computers in the car to make decisions accordingly. This technology, Nissan says, can help driver's execute evasive manoeuvres faster using brain wave technology.

So how does it work?



The Brain-to-Vehicle system comprises of a driver's headset. This headset is full of electrodes that can measure brain activity and send the recorded data to the computers. This data is then analysed by an autonomous system that uses the information to anticipate the driver's evasive manoeuvres. With the help of various driver assistance technology, the autonomous system can take actions such as turning or slowing down the vehicle. This system, Nissan claims, is 0.2 to 0.5 seconds faster to respond in any given situation when compared to a human driver.

The system will also work when the driver is not driving the car. In full autonomous mode, the system can detect any sort of passenger discomfort and can act accordingly to create a more relaxing environment.

Speaking about its latest innovation, Lucian Gheorghe, senior innovation researcher at the Nissan Research Centre, said, "The potential applications of the technology are incredible. This research will be a catalyst for more Nissan innovation inside our vehicles in the years to come."


Nissan will demonstrate the Brain-to-Vehicle technology at the 2018 CES (Consumer Electronics Show), which is scheduled to start on January 9, 2018 in Las Vegas.

We think technological innovations such as the Brain-to-Vehicle system could help accelerate the development of autonomous cars. Where other autonomous technologies take complete control of the vehicle, the system showcased by Nissan acts as a helping hand to the driver. That's a win in our book.
Recommended Read: Nissan Steps Into The Future