Night driving tips
Jul 11, 2011
Views : 33040
---
Accident fatality rates are three times higher at night. The seriousness of the situation cannot be ignored. Read these useful tips to stay safe on the road at night

Driving at night is very different and more difficult than driving during the day. Merely turning on the headlamps after dark does not take care of all the elements of driving at night. Driving at night is also more tiring than driving during the day because the driver has to pay more attention while driving. Here are a few useful tips to be kept in mind for the next time you head out for a drive at night.
Prepare your car for night driving
1. Clean all headlamps, fog lamps, indicators and tail lights.
2. Ensure that all the lights on the car are working.
3. Clean the windshield and all other windows from the inside as well as from the outside so that you can see out of the car clearly. Cleaning from the inside ensures that light from outside does not cause glare inside the car disturbing your vision of the road.
4. Clean all the rear view mirrors of the car to avoid glare and fudgy vision.
5. Ensure that the air conditioning is working properly in case it is going to be needed.
6. Ensure that the rear view mirrors do not direct headlight beams onto your face. Change the rear view mirror to night setting.

Tips for driving at night
1. Avoid driving fast at night as the lack of light further reduces your visibility and reduces your reaction time.
2. Do not use high beam at vehicles which are on high beam as it reduces both your and its visibility resulting in higher chances of an accident.
3. Avoid looking at lights directly as they reduce your vision after that for a while.
4. Always use low beam while driving in the fog and use fog lamps aswell if your car is equipped with them.
5. Do not drive with the interior light on as it hampers your vision outside the vehicle.
6. Driving at night is more tiring so ensure there is adequate ventilation in the car and take frequent breaks to reduce fatigue and improve concentration.
7. Do not drink and drive as it impairs your visibility.
8. Avoid smoking in the car as nicotine present in cigarettes hampers vision.
9. Drive at an average speed and increase following distance from the car in front to increase your reaction time.
10. In case of a breakdown park your car off the road and put on the hazard lights and parking lights to alert other drivers about the presence of your vehicle.
11. Use the sunvisior against bright street lamps.
12. Do not use fog lamps when there is no fog.
13. Keep the headlights in low beam while following a vehicle in front. This will let the other driver be comfortable while driving.
14. Ensure that the driver has had enough sleep before going for a night drive.
15. Avoid flashing the lights at oncoming traffic as it hampers their vision.
16. Do not honk to overtake a vehicle at night flash the lights from behind the car.
17. Be alert and look for flashing lights to identify stationary vehicles on the road.
Follow these night driving tips to stay safe on the road and avoid the risk of an accident while travelling at night. Drive safe.
See what our community has to say!
NEW
India's largest automotive community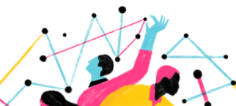 4 Offers Available