Next-gen BMW X1 spied undisguised
---
The new X1 will be unveiled soon and here is what it looks like. This 2016 BMW X1 will take on the Mercedes-Benz GLA and Audi Q3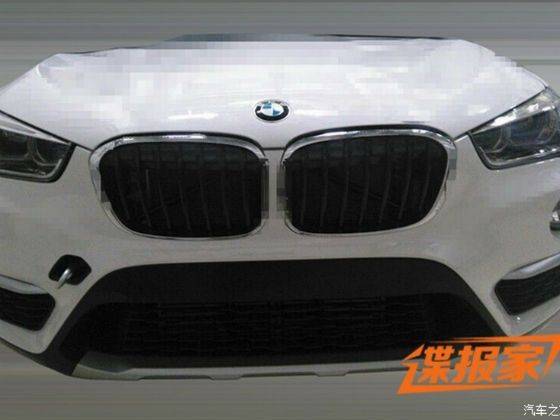 Later this year, BMW will unveil the 2016 BMW X1 to take on fresh and impressive competition in the likes of the Mercedes-Benz GLA and Audi Q3. The smallest SUV in the BMW range looks dated now and a model change was on the cards for the later part of the year but before an official reveal, here are some undisguised images of the next generation X1.
Chinese website Autohome has put up pictures of the new BMW X1 in xDrive 25 Li trim. Apologies for the ridiculously close up images but it does reveal the exterior in full. The X1 gets similar design cues as seen on the 1-series update we saw recently. In that sense, the new X1 will sport an evolutionary design. The headlights are flatter and angular, the front kidney grille is larger and the new X1 gets a new front bumper as well, with chrome trim to spruce it up. The X1 will also get a new set of alloy wheels that look rather tastily finished. The tail lights are also smarter, in the updated X3 vein.
The new X1 will sport a new front wheel drive platform for the lesser powerful variants and a xDrive all-wheel drive system as standard on the more powerful variants. Engines should be similar to the 2-series Active Tourer. These are a new set of engines developed by BMW for their new range of FWD cars and it also includes a first for BMW, 3-cylinder unit developing about 138PS of power with the help of two turbochargers. The base diesel is a 4-cylinder 152PS unit and the rest of the lineup will have higher outputs.
Source: Autohome