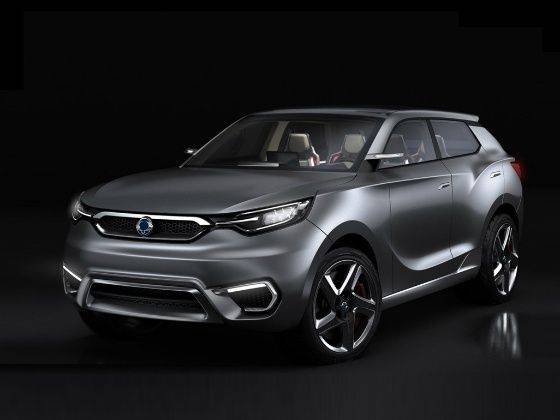 Mahindra is India's largest utility vehicle manufacturer with the widest SUV portfolio among Indian carmakers. But one area it is yet to master is the compact SUV segment. Come next year though, the company plans to step into it in a big way. Dr Pawan Goenka, president of M&M's automotive division has said in the past that new SUVs raised on two all-new platforms are under development. These SUVs are set to take on the Renault Duster, Nissan Terrano and the Ford EcoSport.
We now know that these new SUVs will debut a new line of engines that are being jointly developed by Mahindra and SsangYong. The first engine codenamed X100 will feature in a SsangYong product that will be launched in the first quarter of 2015. The next two engines will power the above mentioned Mahindra SUVs later in 2015. Goenka has also mentioned in an interview recently that more versions of these engines will follow.
Reports suggest the three new engines have a capacity ranging from 1.2-litres to 1.6-litres with the largest capacity unit going into the SsangYong. If the compact Mahindra SUVs have to qualify under the small car excise duty norms, they have to be under 1.5-litres capacity so we expect the top-end engine to be a 1500cc unit. To reduce development costs, instead of developing an all-new engine, the smallest 1.2-litre engine could be a 3-cylinder version of the 1.6-litre engine.
Mahindra is also on the verge of announcing a new manufacturing facility it will construct in Tamil Nadu. While the official news has been held on to a post general election date, work on the products that will roll out of this new plant is underway since a while. Mahindra needed capacity expansion as the manufacturer is widening its product portfolio. Since the Mahindra Research Valley is located in Chennai and has over 2,500 employees working to form the company's future, a manufacturing unit with proximity to this facility is ideal.