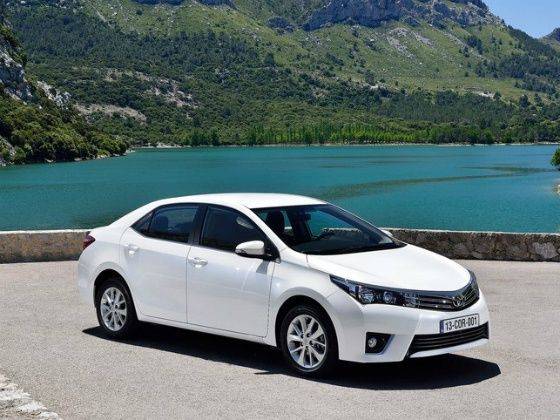 The next generation Corolla will be launched in India by June. According to reports, Toyota has halted production of the Altis and we believe this is to clear stock of the existing car as Toyota plans to introduce the new Corolla post the Auto Expo around May-June.
While the Corolla is the best selling car in history, in India the entry-luxury segment hasn't quite been a number churner and as a result, the Corolla along-with its competitors have managed a few hundred units each at best every month. The Altis though was successfully clocking between 300-400 units every month. With the new Elantra and Octavia fighting for market share and upping the aspiration value with their new-age design, the Altis finally had to be replaced by the new Corolla.
And the new Corolla is quite attractive, far from the plain-jane styling of previous generation cars. The large swept-back headlights in line with the bold chrome grille and the chiseled rear certainly make the new car look contemporary.
The Corolla will be available with petrol and diesel engines. The new Corolla will be powered by the same 1.8-litre dual VVTi petrol engine and the 1.4-litre D4-D diesel engine producing the same 140 PS and 90 PS of power respectively. While both get six-speed manual gearboxes as standard, the petrol model will also get the 7-speed automatic with paddle shifters.
Toyota will also display the Etios Cross at the Indian Auto Expo. The Etios Cross is essentially the Liva hatchback with chunky plastic body cladding and a few extra additions that give it a rugged look. The Cross should be available in both petrol and diesel form and we don't expect any changes in the powertrain. The diesel will be the same 69PS 1.4-litre D4D engine and the petrol could get the 1.5-litre 90PS engine from the Etios Liva TRD Sportivo.
Other cars at the Toyota enclosure will be the recently facelifted Innova and the globally sucessful T86 sports car. The Toyota 86 is called the Toyota GT86 in Europe and the Americas and is the spiritual sucessor to the 1987 Toyota AE86, a car that has reached legedary status amongst tuners and the drift world due to its involvement in the Initial D amime series in Japan.