An MV Agusta Under Rs 5 Lakh?!
---
The brand is working on 350cc twin-cylinder motorcycles
The bikes are being developed with a global outlook.
A first prototype could be seen at EICMA next year.
Prices in Europe will range from €6000 to €7000.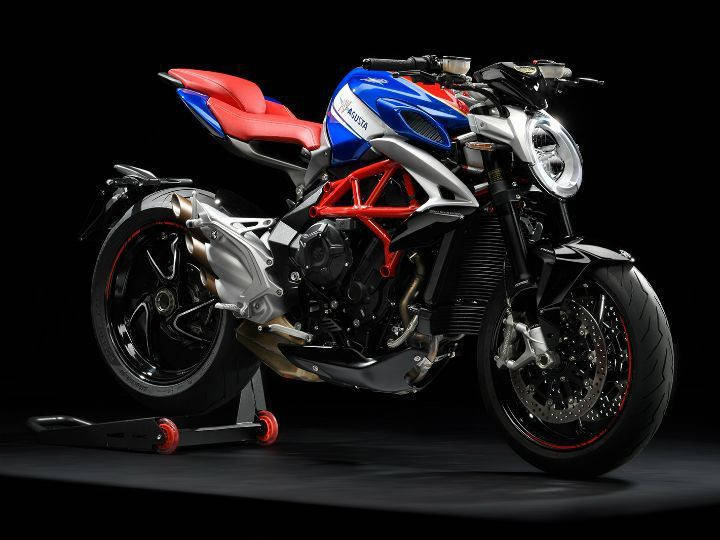 Everybody wants to get a piece of the action in the 350-500cc segment, and understandably so. This displacement range has seen steadily growing sales numbers, and Italian brand MV Agusta has picked up on this. The company is developing a range of 350cc twin-cylinder motorcycles not just for the Western market but also countries where smaller displacement motorcycles prevail. Now we're not experts at decipherment, but that sounds a lot like the Indian market, so we're keeping our fingers crossed.
Also Read: Holy Moly, MV Agusta Has Added Another Monster To Its Lineup!
MV's CEO, Timur Sardarov, refused to disclose what configuration the engine would use, but did hint that it would power various different styles of motorcycles. His comments about designing bikes meant for "everyday use" hints at an ADV motorcycle being part of the lineup as well.
Sardarov also revealed that the bikes are meant to be affordable to a younger audience too, so prices will be in the range of €6000 to €7000 in the European market. Now while this does translate into around Rs 4.76 lakh to 5.5 lakh, these bikes will most likely be brought to India as CBUs, so don't expect any such fairytale pricing if and when they finally arrive.
This news comes hot on the heels of our report about MV Agusta tying up with China-based Loncin Motorcycles to develop small-capacity premium motorcycles. The Italian brand had confirmed that these jointly developed motorcycles would be in the 350-500cc displacement, but it is not yet confirmed whether these are the bikes Sardarov is referring to in his statements. We can expect these smaller MVs to arrive in the next two years, with a first prototype possibly making an appearance at EICMA next year.
Source: Asphalt & Rubber
Add Your Comments