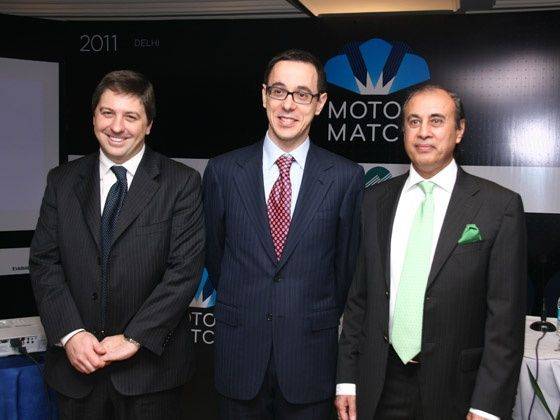 Three pioneers in their respective fields, the MAC Group, Fiera Milano Group, and the Exhibitions India Group (EIG) have joined hands to launch a one of a kind automobile event, which will visitors a chance to make a like to like comparison with a plethora of cars and bikes that will be showcased at the event.
The distinctive format of Motor Match is a direct comparison between competing products, which will enable visitors to make better informed buying decisions. Furthermore, professional racing drivers will also conduct 'dynamic' comparisons by carrying out test drives and rides for the public.
"Visitors will see a real Match in which the car makers must do their best to obtain the public's favour. Ideal conditions will be created for a challenge without 'tricks,' because the only way to amaze those who buy vehicles is with the product itself. The judges of Motor Match will be the visitors themselves, who will express their preference to elect the top car in each category," announced Sandro Binelli, President, MAC Group.
Set to take place from 28 October – 1 November 2011 at the India Expo Centre, Greater Noida (NCR) the show will debuts on the same weekend as the Indian Formula 1 Grand Prix, thus ensuring a big turnout and massive crowds.
JATO Dynamics, the world's leading provider of automotive business intelligence, news and data, will provide the rules of the event. Visitors will benefit enormously because they can examine the car or bike of their choice directly alongside the competition in an impartial manner and vote for the one they like the best.
The final result of the evaluations and the presentation of awards for the best vehicles will be announced during the gala show evening of the Motor Match Awards. The choice of India for the Motor Match debut follows a careful market analysis, from which have emerged positive indicators for the show's success.