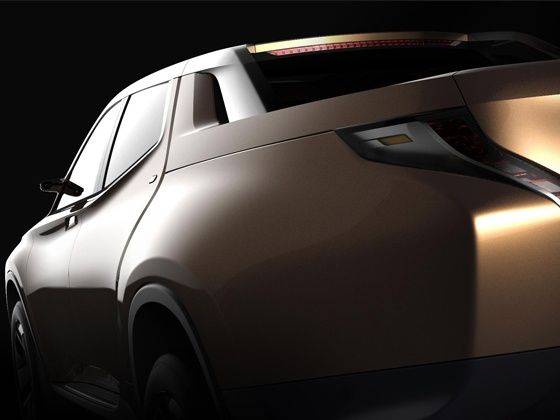 Japanese car maker Mitsubishi has been working intensively on reducing emissions from their vehicles. In order to do this, Mitsubishi is going the electric way with a self-imposed production objective of 20 per cent of its vehicles being EV based by 2020.
Mitsubishi's approach with electric vehicles is to make electric cars that could serve customer needs and requirements in both mature and emerging markets. As of now Mitsubishi is working on Pure Electric Vehicles (EV), Hybrid Electric Vehicles (HEV) and Plug-in Hybrid Electric Vehicles (PHEV).
At the upcoming 2013 Geneva Motor Show, Mitsubishi will unveil two new electric vehicle concepts that seek to take electric motoring a step further.
The first vehicle is a HEV called the Concept GR-HEV that is a pick-up truck working on the principle of a hybrid, as having an internal combustion engine will give the electric concept pick-up truck the practicality needed for heavy duty daily requirements of pick-up truck users.
The Concept GR-HEV is equipped with Mitsubishi's full-time 4WD technology for adequate traction and stable performance on different road surfaces such as tarmac, gravel, mud or snow.
The second vehicle is the Concept MA-MiEV that has been pitched as a suburban EV due to its 300 km driving range. The Concept MA-MiEV seeks to take electric motoring a step further by providing a driving range that is more than that of current pure electric vehicles.
The Concept MA-MiEV is a next generation EV that has been designed as a light weight vehicle featuring advanced aerodynamics, wireless charging capability, smart phone activated functions and high density batteries.
Also read: Mitsubishi Electric to develop infotainment systems for Volvo