Mercedes-Benz GLC F-CELL Is Harmony In Green Tech
---
The world's first electric vehicle with hydrogen fuel cell gears up for pre-production
Unveiled during the Frankfurt Motor Show, the car brings in yet another revolutionary idea to join the league of futuristic cars.Until now, we believed that cars powered by hydrogen fuel cells were still in their nascent stages of development. Well, technically, they still are, and cars like the Toyota Mirai and Honda Clarity lack the flexibility to employ an alternative fuel source if the hydrogen supply fails you. But Mercedes-Benz's parent company, Daimler, is about to change all that. By combining the forces of a fuel cell and a plug-in hybrid, the GLC F-Cell promises to be an SUV that could meet your daily usage needs. It falls under Daimler's EQ electric-car brand that falls under the CASE project that plans on developing products which facilitates futuristic, eco-friendly and convenient mobility.
Notably, the SUV can store up to 4.4kg of hydrogen on board, which lets it run for approximately 437km, after which the F-CELL will allow you to run for an additional 49km on pure electric mode. The electric motor draws power from an integrated 9kWh lithium-ion battery installed in the back of the SUV. It delivers an output of approximately 200PS max power and 350Nm of peak torque; adequate oomph in our books while ensuring that it leads to no emissions other than water vapour.
It also guarantees a very short refuelling time when compared to pure EVs and promises to be a more reasonable product to own and use in the future. The lithium-ion battery in the pre-production vehicle on display at the 2017 Frankfurt Motor Show has a gross capacity of 13.8kWh. This battery can additionally serve as an energy source for the electric motor as well.Compared to the B-Class F-CELL which was launched back in 2010, the GLC F-CELL provides you with a healthy 40 per cent more output.
The fuel system is also around 30 per cent more compact and fits into the engine compartment, which is a first for the brand.Interestingly, the use of platinum has been cut down by 90 per cent in the GLC, allowing not only the system costs to decrease but also the use of natural resources. But Mercedes Benz promises that this change will have no impact on its performance.
This gives it a bigger reason to boast over the traditional fuel cell-charged cars. However, one cannot argue that it still has the DNA of a true Merc and stays true to the brand's usual driving modes and safety features.Between now and 2022, Daimler intends to bring out at least ten battery-electric vehicles with the GLC F-CELL playing an important role in achieving this task.
Recommended Read:
- Hydrogen: Fuel Of The Future?
- 2017 Honda Clarity Fuel Cell Travels 589km Per Refill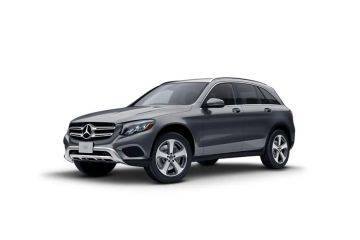 Contact Dealer
View On Road Price
Mercedes-Benz GLC Alternatives