McLaren Speedtail Will Be A 391kmph+ 'Hyper-GT'
---
The spiritual successor to the legendary F1, McLaren claims this will be its fastest and most luxurious road car ever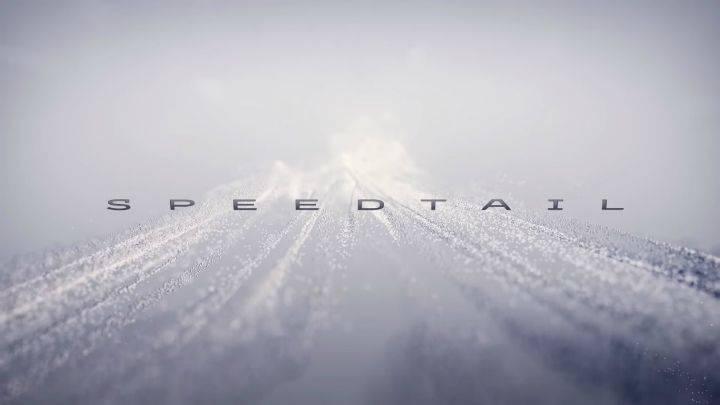 McLaren has christened its upcoming 'Hyper-GT' the Speedtail. Heavily influenced by the Gordon Murray-designed F1, the Speedtail borrows its concepts and takes them to the next level.
The name Speedtail aptly describes what this new McLaren is going to be. As suggested by a dramatic teaser video, the body of this three-seater GT seems to be shaped by the wind. Unlike many modern supercars, the Speedtail will have a rather low tail - perfecting the teardrop shape that is so essential in being slippery through the air.
The top view really accentuates the teardrop-shaped airflow around the car. The McLaren Speedtail's design may not appeal to everyone, but it doesn't look as extreme as the Senna.
Why is McLaren so obsessed with aerodynamics? Well, it wants the Speedtail to break the F1's top speed record of 243mph (391kmph), set in 1993, by a significant margin. The current top speed record for road cars is held by the Koenigsegg Agera RS at 277.87mph (447.19kmph). That said, it is not currently known if McLaren plans to try and better this too.
McLaren will reveal a pre-production version of the Speedtail in October 2018, while the final 106 units will be delivered to customers beginning 2020. All of the 106 units were sold out within days of the car being first announced, back in November 2016, for a princely sum of £2 million/Rs 17.99 crore.
Performance and driving pleasure are obviously important - the McLaren Speedtail is a grand tourer at the end of the day and thus, it has to be comfortable and luxurious. Apart from the sporty three-seater layout where the focus is on the driver, the interior of the Speedtail is expected to be a comfortable place to be in. McLaren is also adding electrically operated butterfly/dihedral doors for added convenience.
Unlike the McLaren F1, the Speedtail will not be purely powered by a naturally aspirated engine. McLaren will pair an electric powertrain with what we assume will be a more powerful version of the 4.0-litre, twin-turbo V8 engine powering the 720S and the Senna. But details have not been confirmed yet. Check out the teaser video below:
Add Your Comments