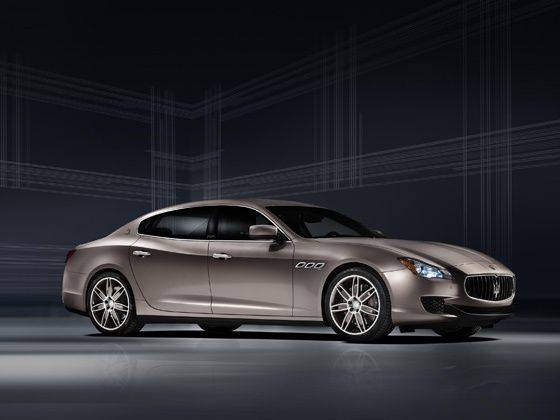 With every major automobile manufacturer prepping themselves for the up-coming 2013 Frankfurt Motor Show, how can Maserati be left behind? Taking centre stage and making its world debut at the Maserati stand would be the Quattroporte Ermenegildo Zegna Limited Edition concept car.
The concept car is the result of the collaboration between the iconic Italian car manufacturer and fashion house Ermenegildo Zegna. Though a concept car would be showcased on September 10 at the show, a production version would make its way by 2014.
Changes made on the exterior front include an exclusive metallic effect platinum shade which utilises ultra-fine aluminium pigments. Also a gloss black primer has been employed to amplify the aluminium pigments. Moving on to the interiors, classical warm hues like moka and greige are featured to emulate Zegna's latest men's fashion collections.
The seats, door panel and roof lining has been finished in a combination of premium grade leather and velvet-smooth, bright fabric used by Zegna for their finest suits. No changes have been made to the concept car on the mechanical front as it would employ the same turbo-charged V8 mill as found on the standard Quattroporte producing 530PS of power.