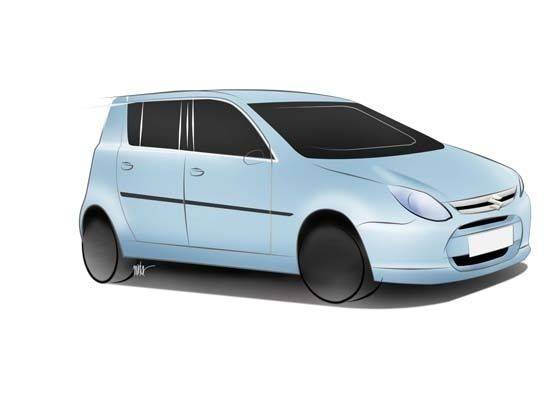 On sale since 1983, the Maruti Suzuki 800 has undoubtedly been the best selling city car in India before being replaced by the Alto in 2004. However, in recent times, the monthly sales have fallen to about 20,000 units, including the more recent Alto K10 model due to factors like high interest rates and rising petrol price. Looking to give its best selling hatchback a new lease of life Maruti Suzuki India is gearing up to introduce an an new 800cc Alto model by October-November this year.
With commercial production of the car already underway at its Gurgaon facility sources say that the company has already completed test productions at various stages of development. The company has stopped selling the M800 in specific cities where Bharat Stage IV emission norms are applicable as the car does not meet the stringent parameters. The M800 will be naturally phased out once emission norms are upgraded in rest of the country and furthermore replaced by the new Alto which will be BS IV compliant.
Important to note here is the fact that Maruti Suzuki's long-time best selling entry level hatch's only real competition arrived on Indian shores in the form of the fluidically designed Hyundai Eon which is priced between Rs 2.75 lakh - Rs 3.77 lakh (ex-showroom Delhi). Since being introduced in October last year, the Eon has been witnessing a steady rise in sales owing to its sleek styling, practical city car proportions and a host of features and safety mechanisms that were pretty much non-existent in this class of vehicle prior to its introduction in the Indian market.
While prototype images or expected pricing details of the face-lifted Maruti small car are yet to be disclosed, we reckon the newer generation model of this absolutely iconic vehicle would be more fuel efficient, but also more expensive, than current generation Alto i.e. if it hopes to give the Eon any competition and perhaps even ressurrect the monopoly it once enjoyed in this particular segment.