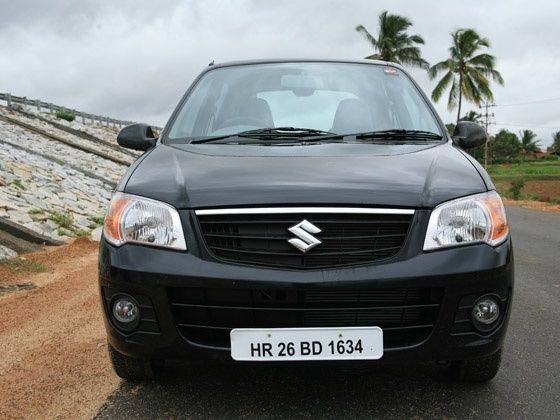 With the mercury soaring to 47 degree Celsius in cities like New Delhi, Maruti has decided to step in with a cool campaign to reach out to its customers. The company will host its "Beat The Heat" campaign this weekend, which will offer Maruti car owners a range of services including free check up of the air-conditioning system, free top wash, TrueValue evaluation of vehicles and their exchange deals.
The "Beat The Heat" free check-up camps will be handled by Maruti Suzuki's service team, who will inspect the air conditioning systems in the cars and suggest remedial measures as required to achieve optimum cooling performance and maintain a comfortable cabin temperature.
Maruti Suzuki's Beat The Heat campaign will be held between May 25 and 26 across its entire national service network consisting of 3,000 service workshops in 1,400 cities in India.
Speaking on this mega initiative, Mayank Pareek, Maruti Suzuki's Chief Operating Officer (Marketing and Sales) stated, "At this time, with summer at its peak, customers obviously want air-conditioning in their cars to deliver top performance. We want to address this for as many customers as we can, as soon as possible. We are, therefore, using the entire national service network of Maruti Suzuki to service customers over a single weekend. It is also our way to sensitise customers about regular maintenance at Maruti Suzuki network, for a comfortable and satisfying use of our cars."
Maruti Suzuki will also capitalise on the Beat the Heat campaign by promoting its current model range and offering test drives, offering extended warranty packages along with a range of accessory options for its cars.
"In the last 3 decades, customers have highly valued the cost of ownership, service and maintenance of Maruti Suzuki range of cars. We will continue with our resolve to bring best value to our customers in terms of total ownership experience. We thank our customers for their continued trust and for ranking Maruti Suzuki as Number One in "Customer Satisfaction every year, for last 13 consecutive years," said Pareek.